At the roadside in Zululand
Posted by Doug Morton on Tuesday, 08 February 2011
For the first time in several years Terri and I were able to get away for a few days in the bush. We'd decided on another trip to Bonamanzi near Hluhluwe village in Zululand. We've been there on previous occasions and loved the solitude of the tree houses, the endless walks through sand forest, the abundance of birds and butterflies, and the animals. It was to be my first visit there with serious photographic intentions, and I was looking forward to building up a stock of wildlife shots.
Bonamanzi, which is Zulu for "See the water," is handily placed for visits to the Zululand game reserves, as well as to Lake St Lucia, a World Heritage Site, part of the St Lucia Greater Wetlands Park, now known as iSimangaliso Wetlands park.
We'd stocked up on food, but were confident we would find items like pawpaw, bananas and avocado pears at one of the many roadside stalls along the way. One of these, quite close to Bonamanzi, is a large and well-organised market, far too extensive to be called a stall.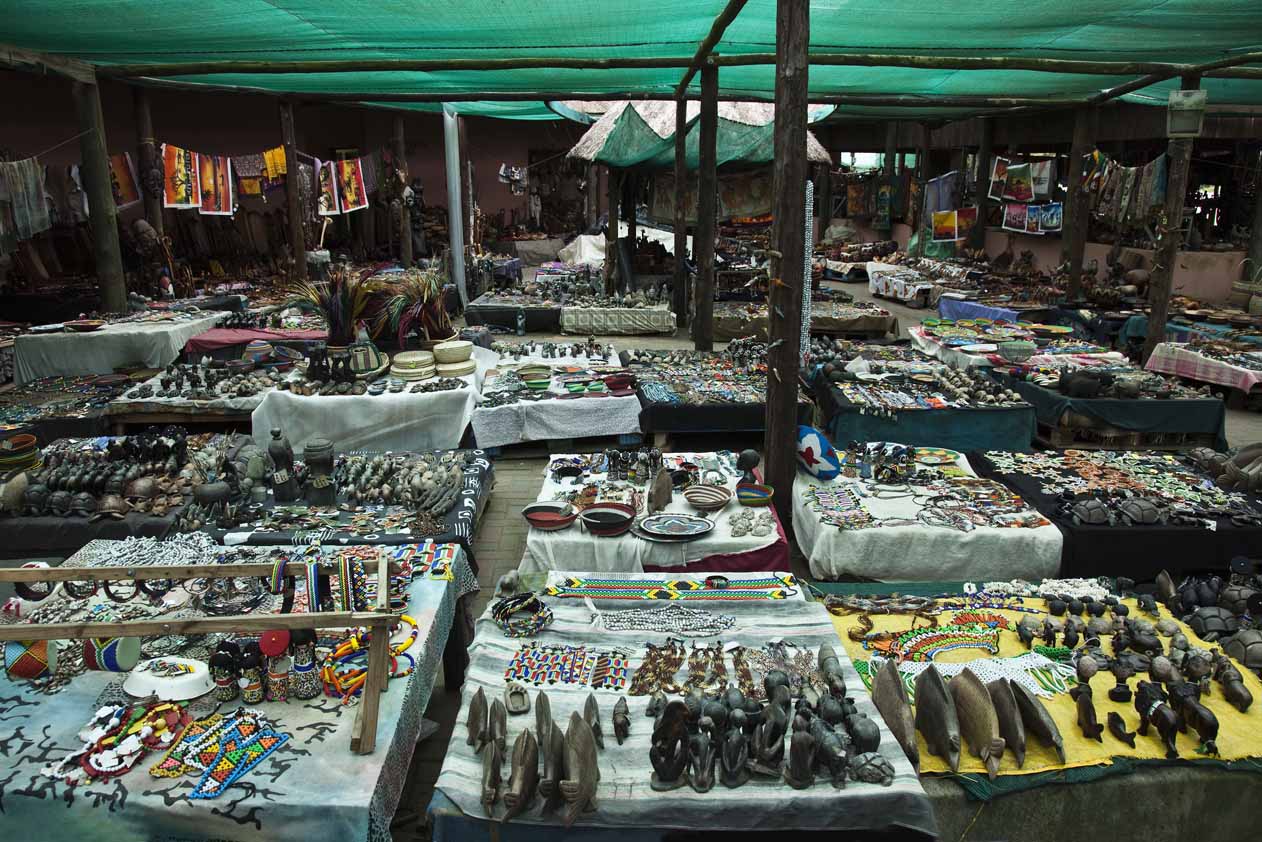 Here the tourist can shop for traditional arts and crafts, including paintings, weaving, stone and wood carvings, beadwork, platters and dishes made from local wood, banners and jewelry. There's an astonishing selection set out on tables, on the walls, on the floor and even hanging from the roof, each item neatly priced and clearly displayed. It's an ocean of vibrant colour and once the ladies get to grips with the jewelry and beadwork it's not easy getting them back to the car.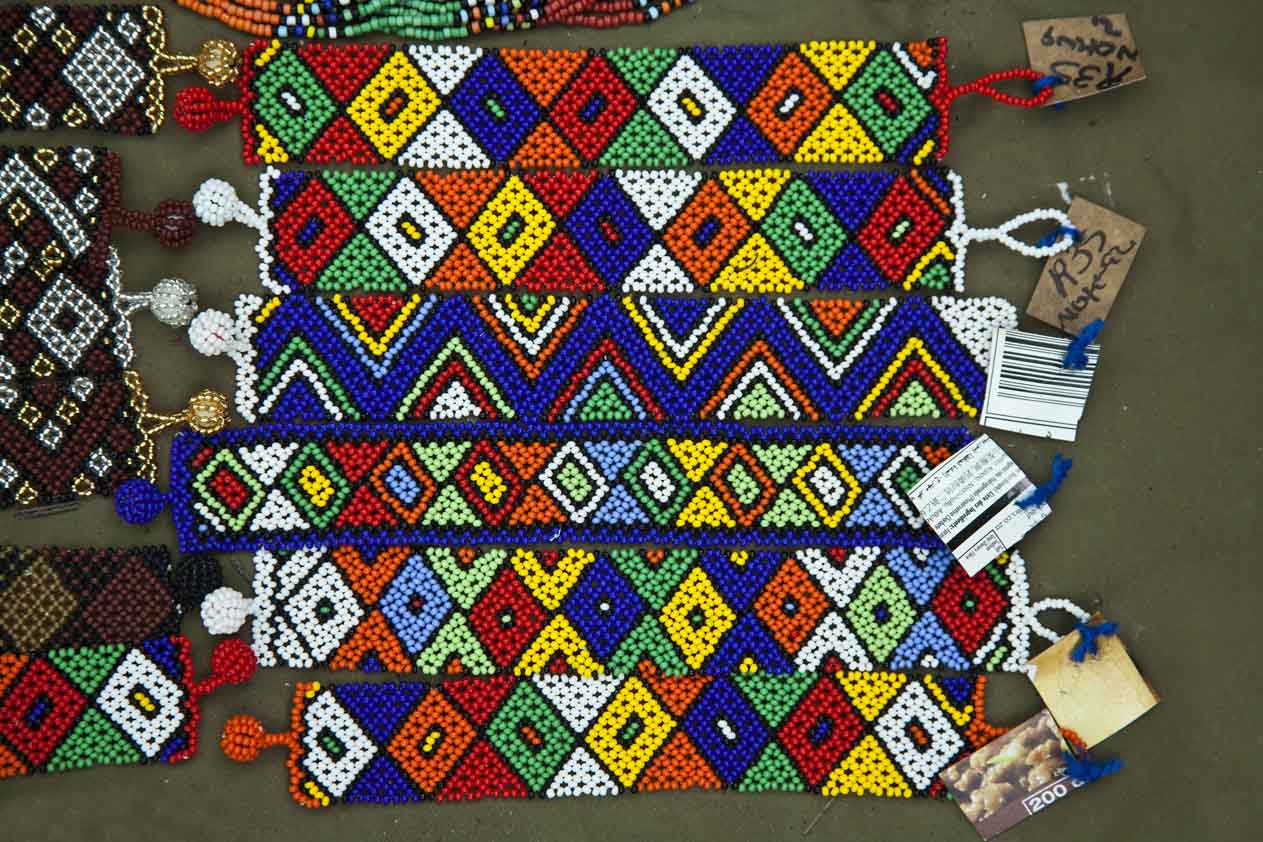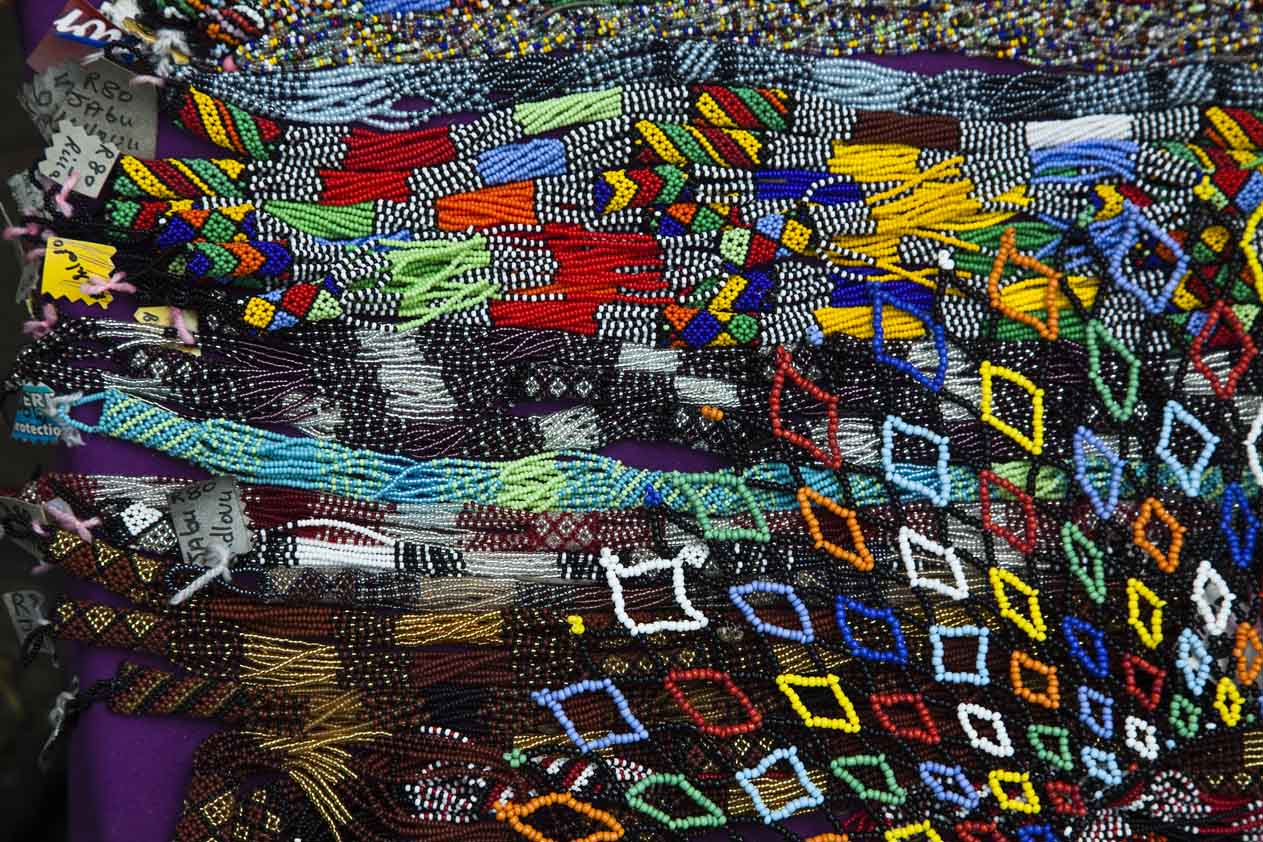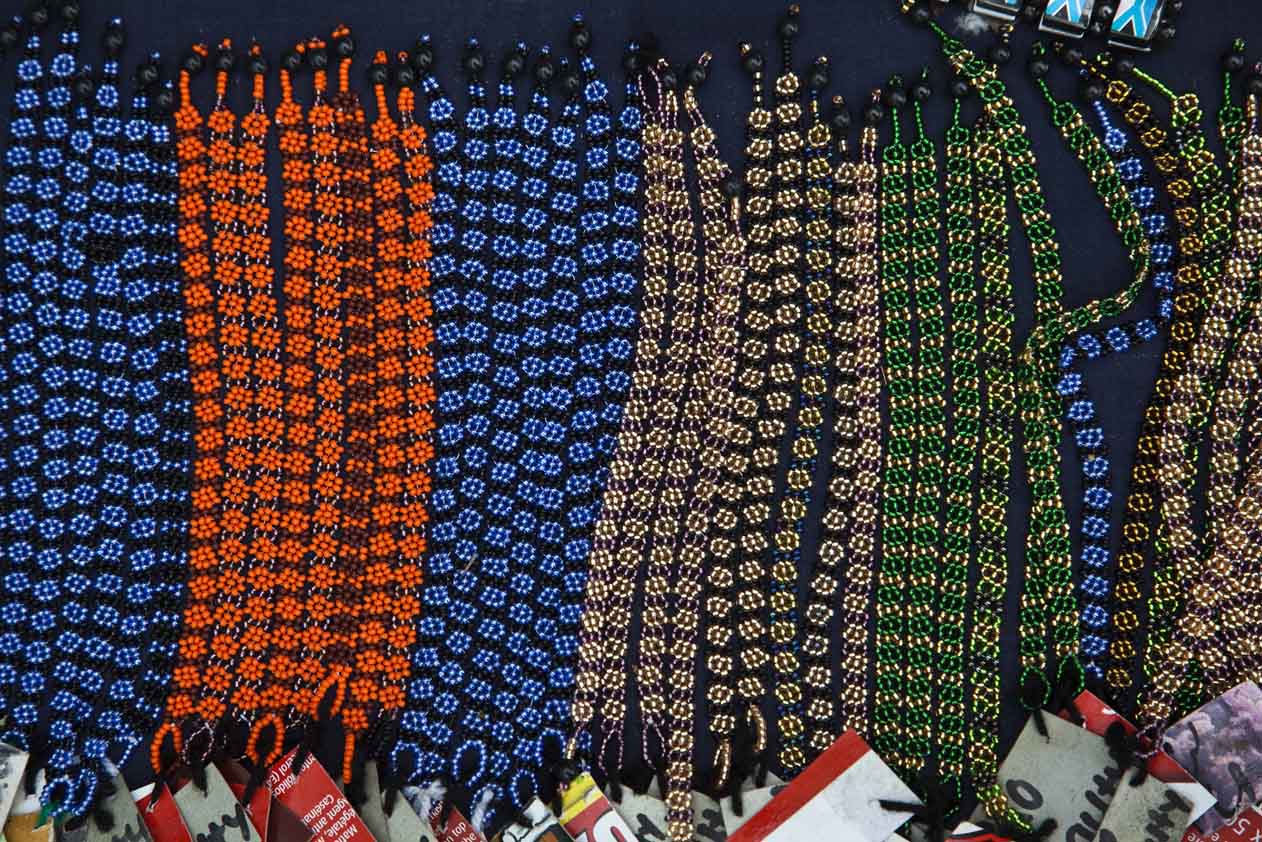 Nearly every pole had its share of masks of all shapes and sizes, most of them grotesque and depicting seemingly tortured souls, and I suppose many of them have their origin in traditional beliefs. One looked very much like me on a bad hair day, when I still had some.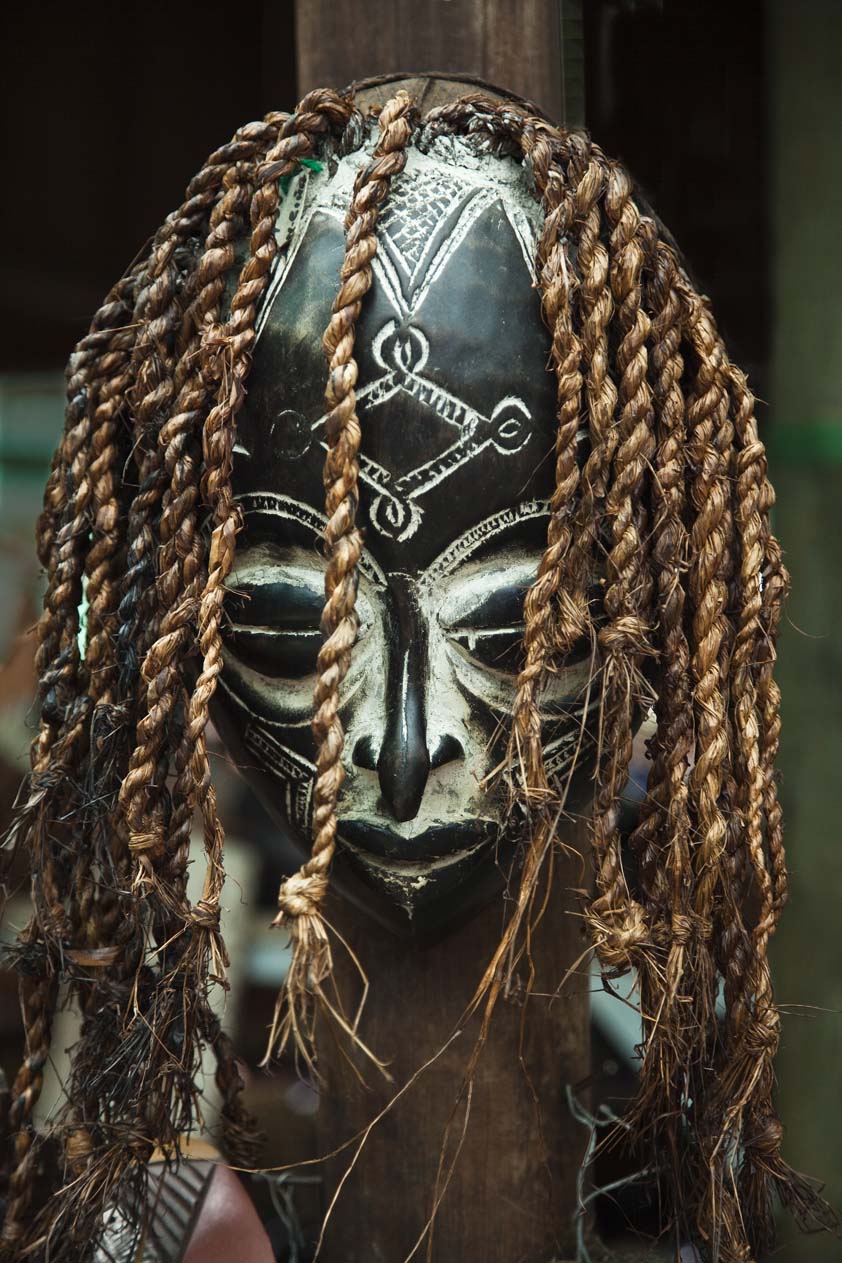 There were some birds there too, but not the kind you'd find in any field guide. Some of them were loosely based on real feathered friends, but others were wild flights of fancy. These chaps seemed to be distant relatives of the Helmeted Guinea Fowl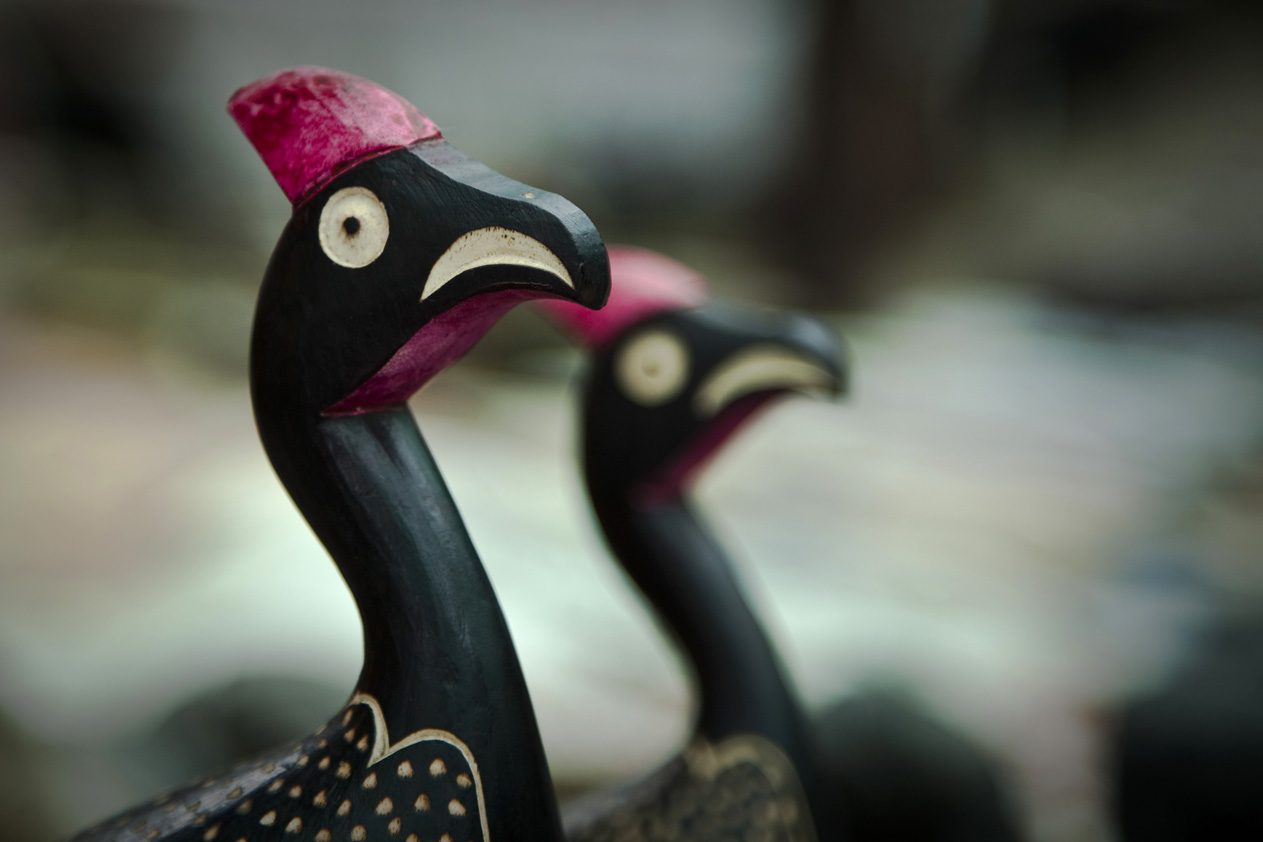 Animals were all about, in wood, metals and stone. There were giraffe, rhino, buffalo, hippos, elephants, antelope and a variety of large and small predators. I shuddered to think of the number of trees that have been destroyed to produce these items, many of which are well over two metres long or tall. The fellows that Terri fancied, however, were in stone, and make wonderful door stops.
Ready, steady, GO! "Aaaaaaaaand - They're off ........." The stone tortoise Grand National.
There were clay pots in all shapes and sizes, too.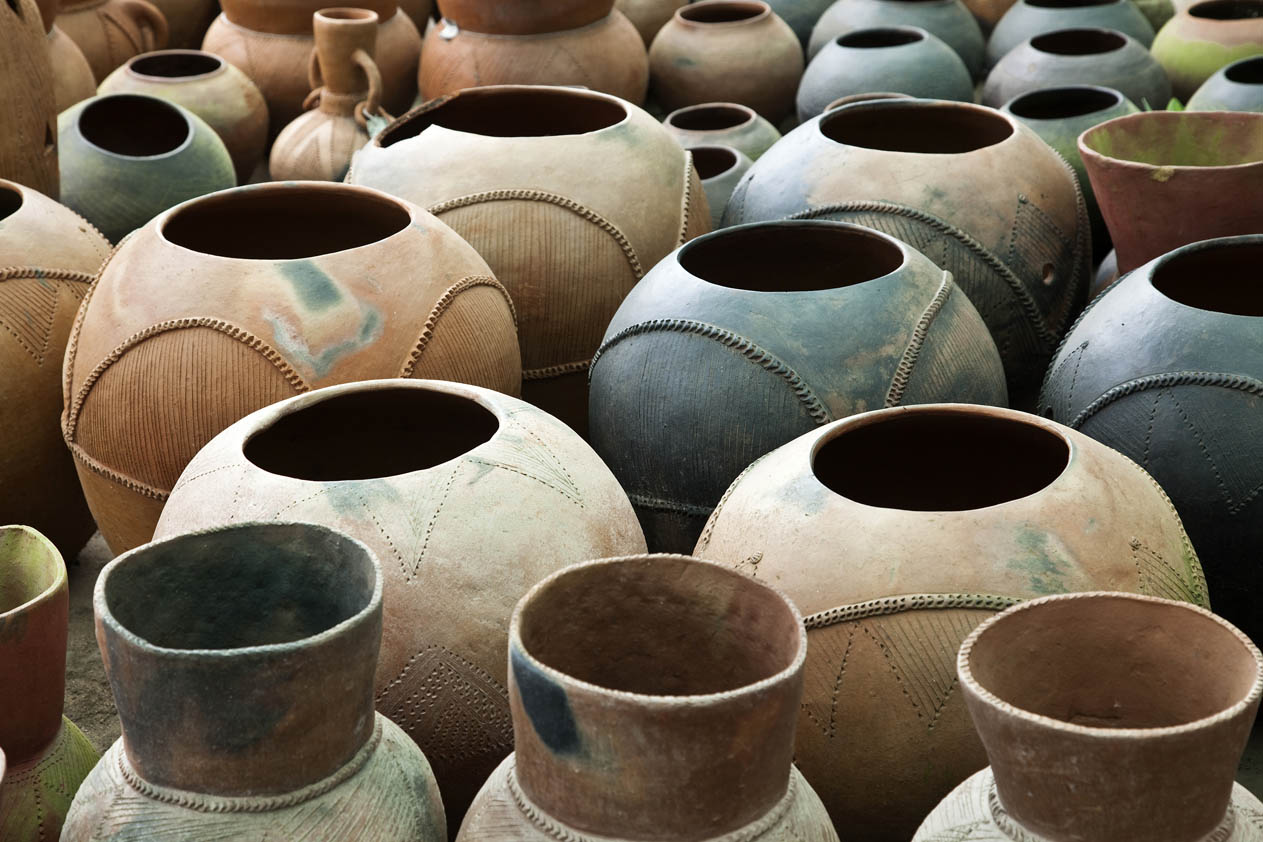 The near-carpet of fruit and vegetables was even more colourful than the crafts section. We found tomatoes, avocados, pawpaws, bananas, sweet potatoes, pineapples, mangoes and many other items there. The pricing system was very loose, and we were staggered at some of the prices, ending up buying very little at all.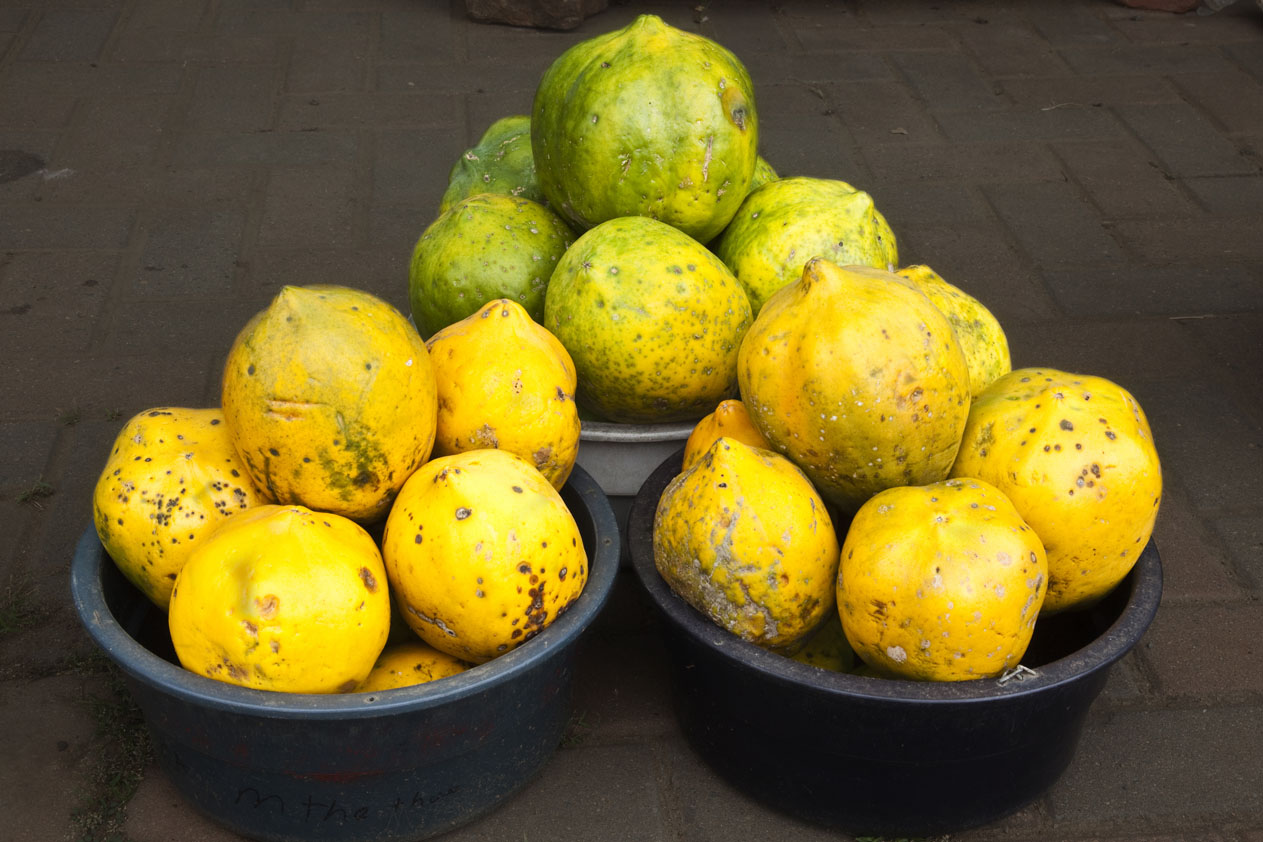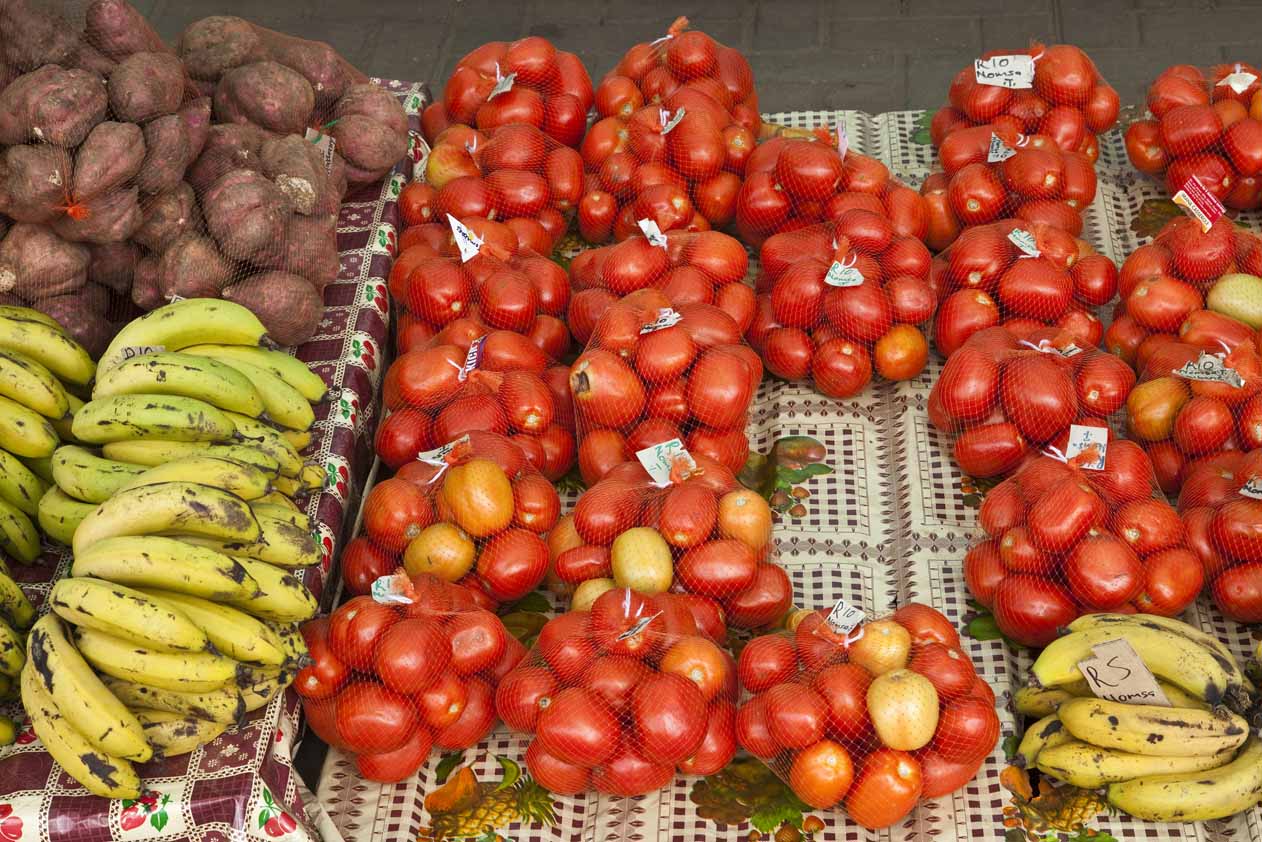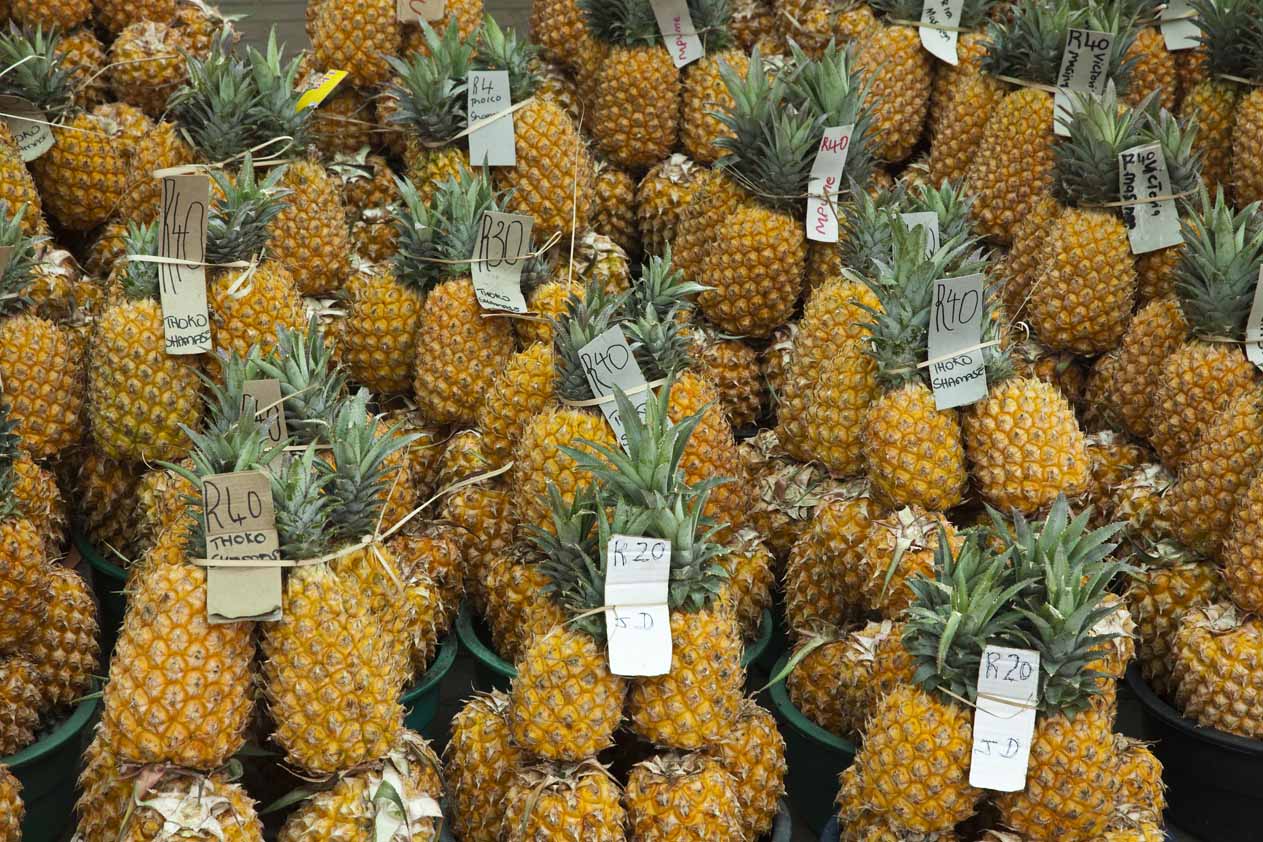 We were quite shocked to find, three days later, that all prices had gone up by nearly twenty-five percent as the school holidays had just started. Not clever marketing. We spent our money elsewhere, much of it on a speeding fine I picked up near Mtubatuba.
A parting shot. As we were leaving, the scene below caught my eye. Africa is indeed a land of contrasts.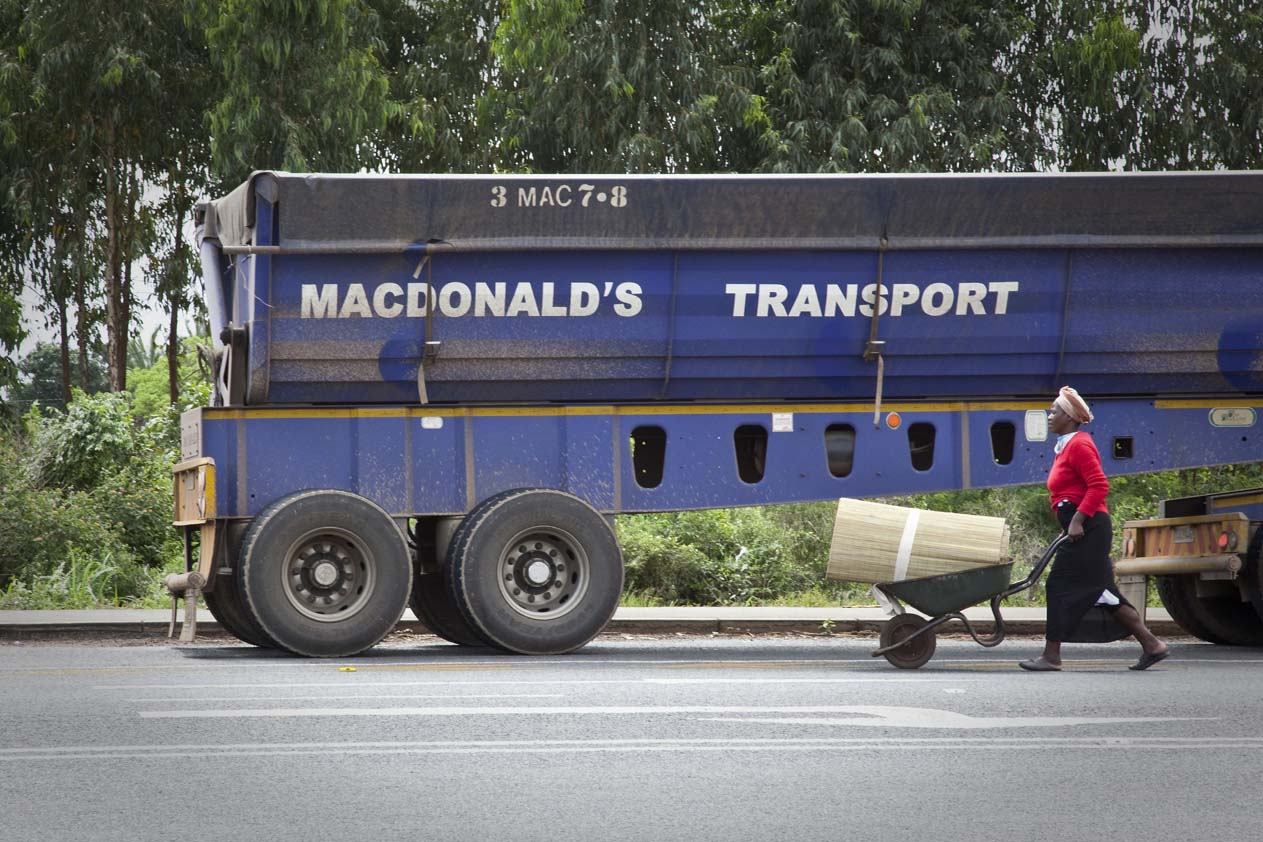 I'll be back, as the United States general famously said.