Horseplay
Posted by Doug Morton on Saturday, 10 December 2011
Every now and again I go back and look at some of the older material that's been filed away and has been gathering digital dust ever since, in case there's something interesting I've forgotten about. Scrolling down the menu of "Places" in my photo filing system I found an item called Noodsberg.
I suppose Noodsberg is a place, though it's not a town, a village or even an area. It's a sugar mill belonging to Illovo Sugar, and is something of a landmark in the region. Anyone asking for directions to Dalton or the North Coast via the "back road" will inevitably be told to turn left or right respectively at Noodsberg, making it sound like a town. Pretty well everyone from Pietermaritzburg to Greytown would know what to expect there.
The mill has its own settlement around it, consisting mostly of staff housing and community facilities to keep the employees sweet while not making sugar. One of the facilities is a polo field set against the backdrop of the mill. As with any similar business related property, it's hardly possible to view any part of the landscape without having the industrial feel intrude. It's part of that way of life.
Earlier this year I was invited to visit Noodsberg and test my camera skills at the annual Polocrosse Tournament. I'd never had any experience of anything equestrian but realised that here was an opportunity for action photography. The invitation came via a friend of Peter Wickham, who was the official photographer for the day. It was my first meeting with Peter, and was the start of a pleasant and instructive friendship.
As I approached Noodsberg the tell-tale smoke signals greeted me from a distance, somewhat like the pillar of smoke that guided Moses and the twelve tribes of Israel in the desert.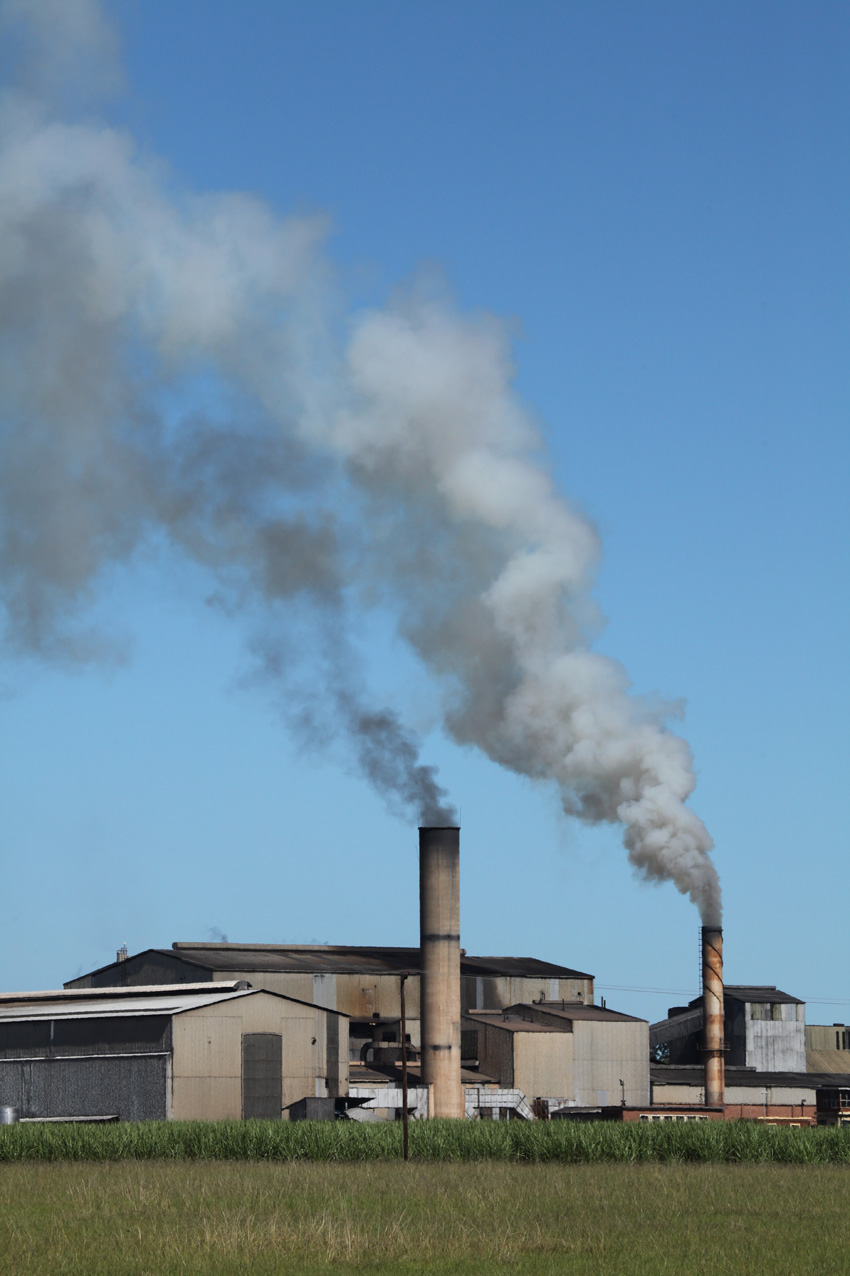 Some of the early games were already under way, and there was activity all around me. As yet I knew nothing of the rules of the game, and had no idea of how long a game was, how many periods (were they chukkas, as in Polo?) or how many players in a team. The polo field was sectioned off into four polocrosse fields, and there were madly galloping horses everywhere, each with a rider who seemed glued to the saddle.
Around the fringes, there were players waiting for their games to be called, preparing themselves and their mounts for the coming fray.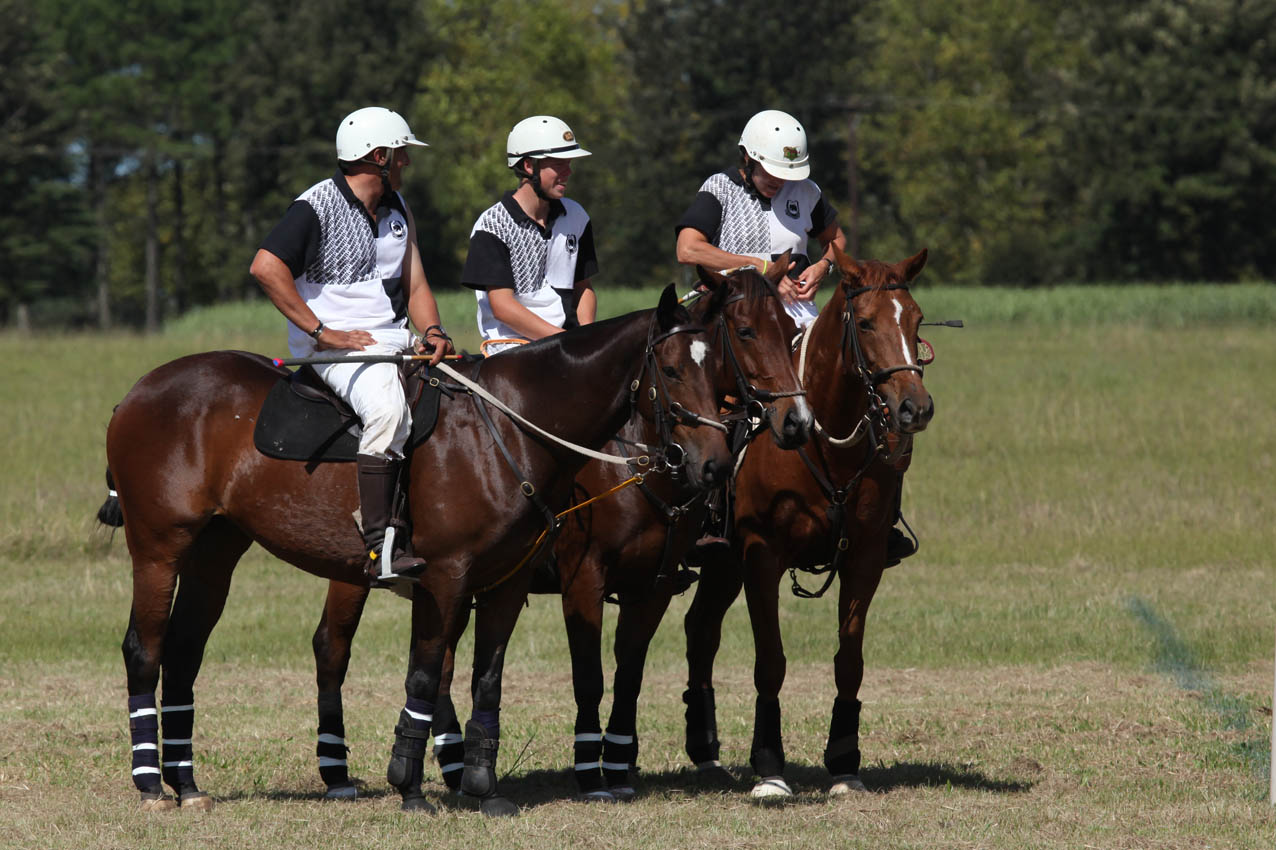 And there, in solitary splendour, surveying the scene as if it were his personal fiefdom, sat my soon-to-be-friend, Peter Wickham. Already his camera gear was laid on the ground as if the day had been a long and tough one and he was tired.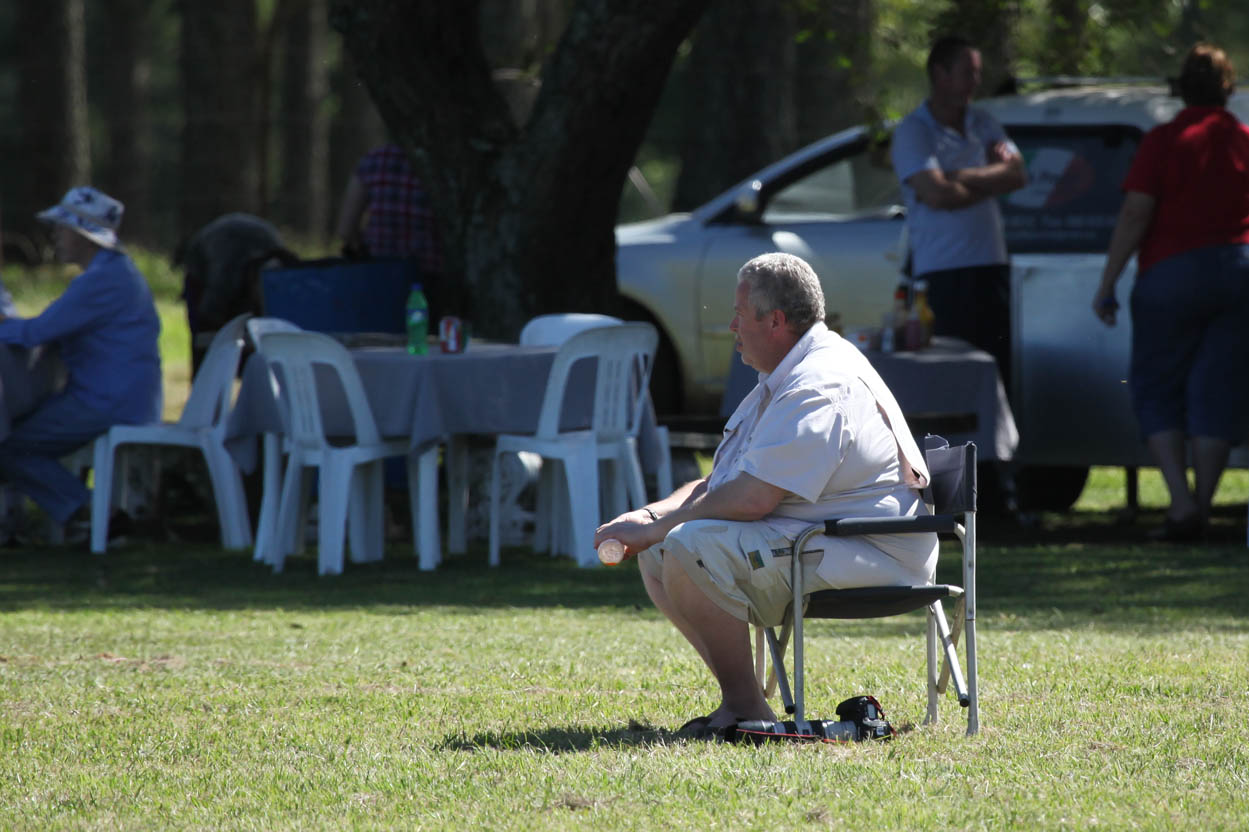 With my lack of exposure to horses I kept a respectful distance from the goings-on, admiring all the while the familiarity with which handlers, riders and even young children worked with the gorgeous beasts. It seemed completely second nature to them to be astride a powerful steed, and the horses, too, appeared to be happy to be part of the relationship.
The grooms, specially, looked as if this was just another day at the office, just as I'm familiar with my computer keyboard.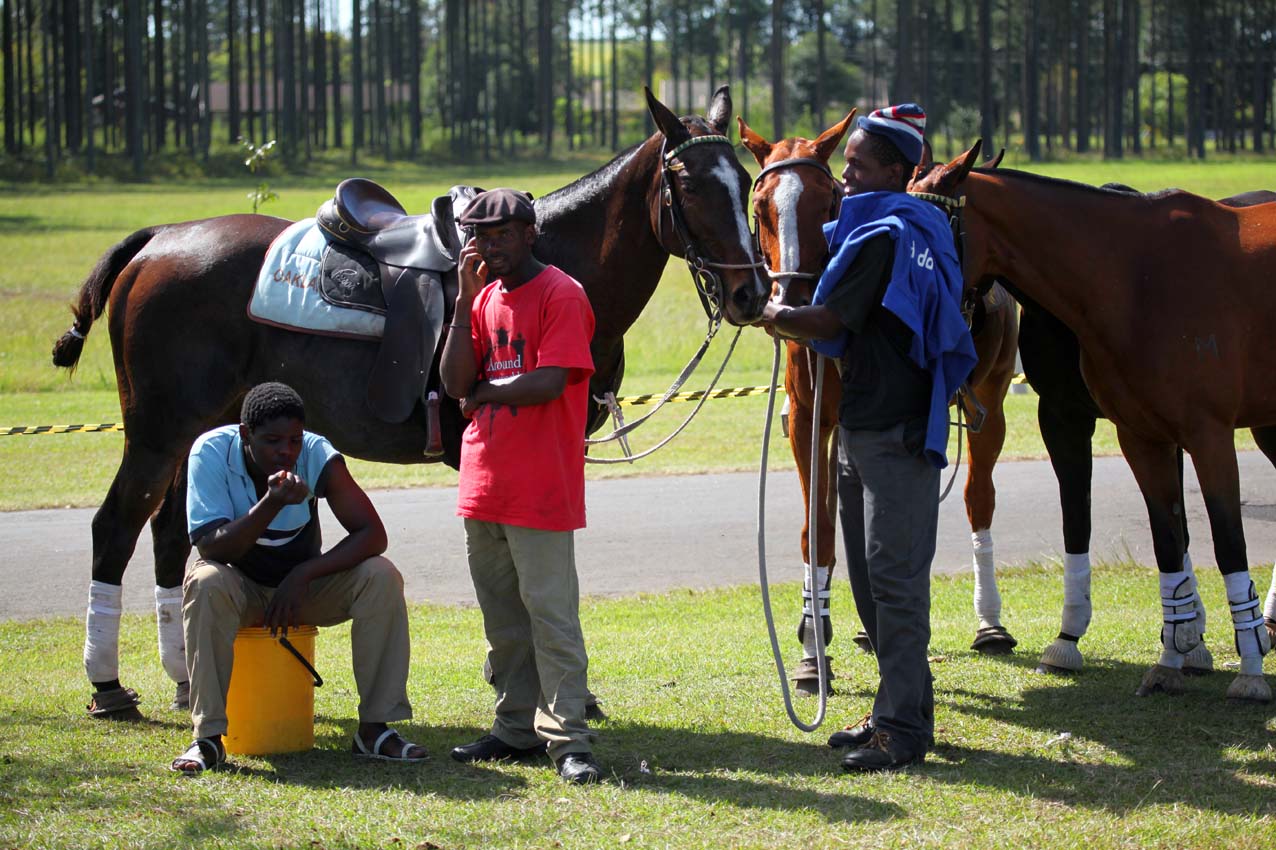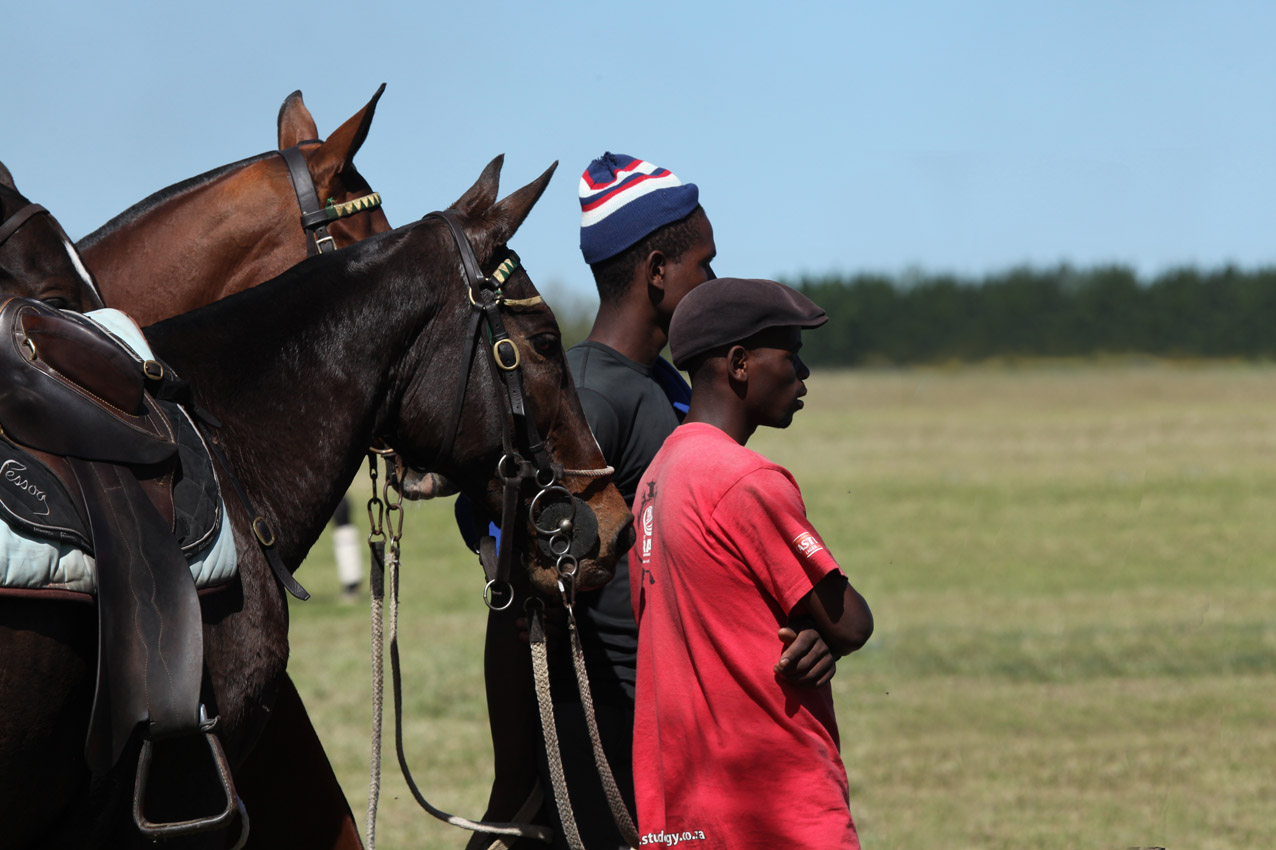 They watched proceedings with a a sort of detachment while not organising and sorting their charges. I couldn't tell if any of them would have been interested in participating in the game himself.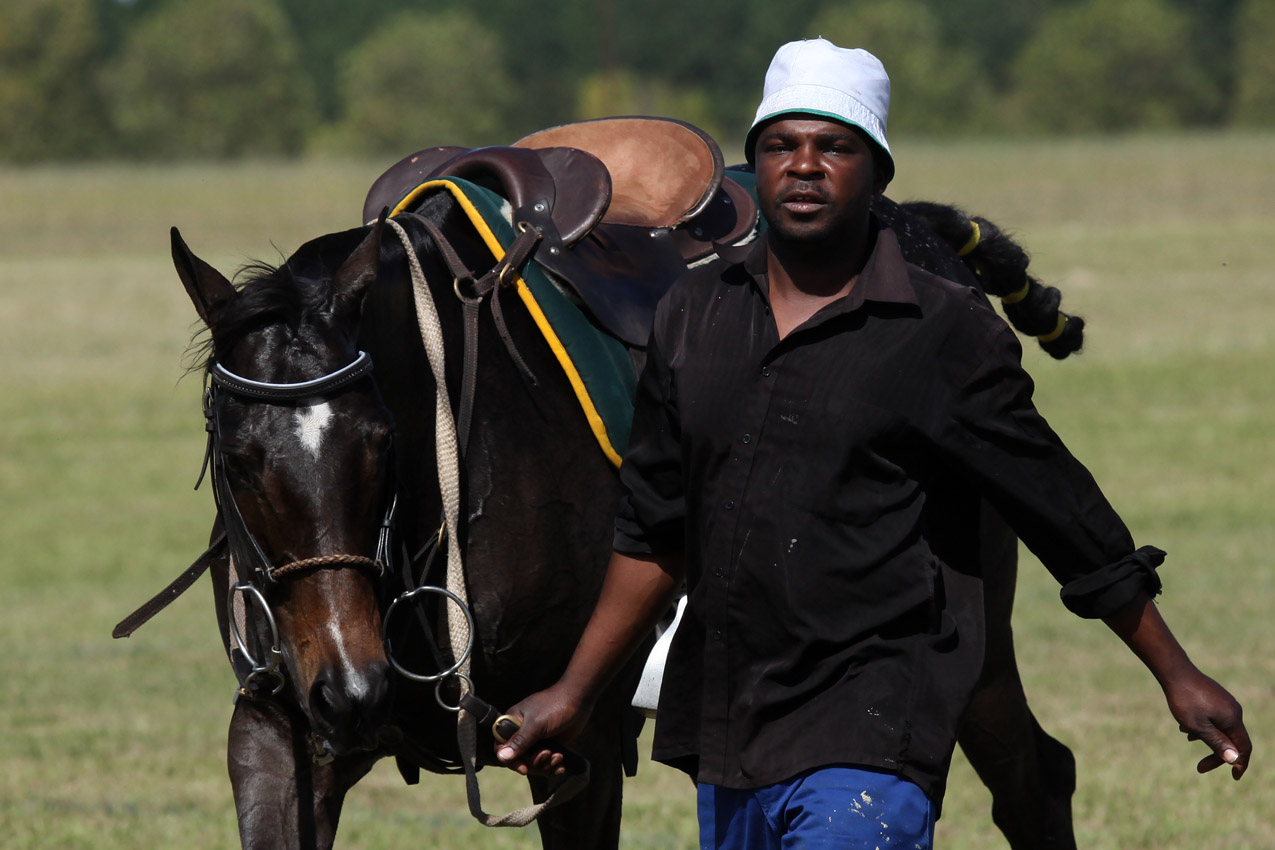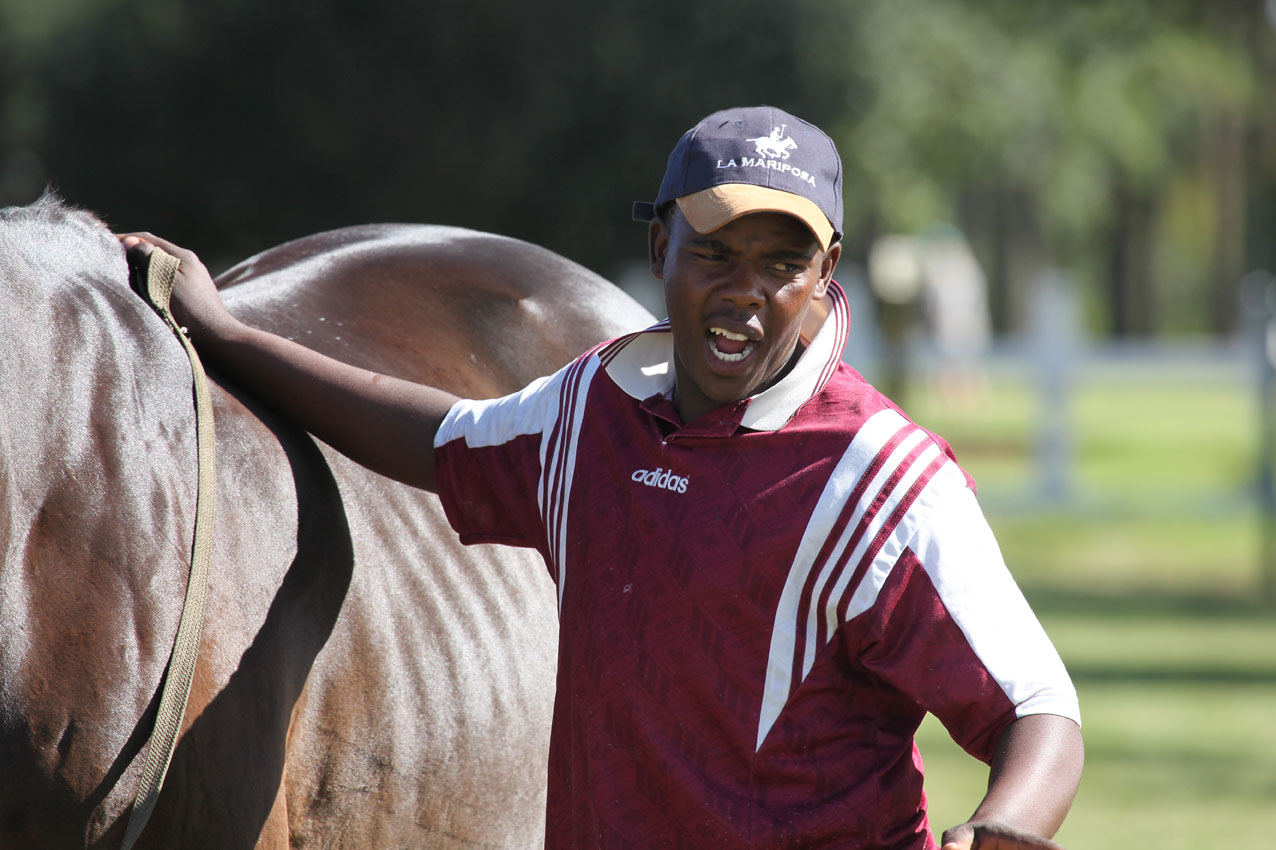 The best photographic vantage point seemed to be sqatting flat on the ground near a corner. This was within shot distance for the goalmouth scrambles as well as for what I called lineouts, so covering most of the action. The problem, of course, was how not to get trampled. It was a toss-up between decent photos and guaranteed survival. Not wanting to appear a complete wimp, I took the chance. There were some close calls, but I reckon the horses and their riders were every bit as keen to avoid me as I was them.
The action was furious.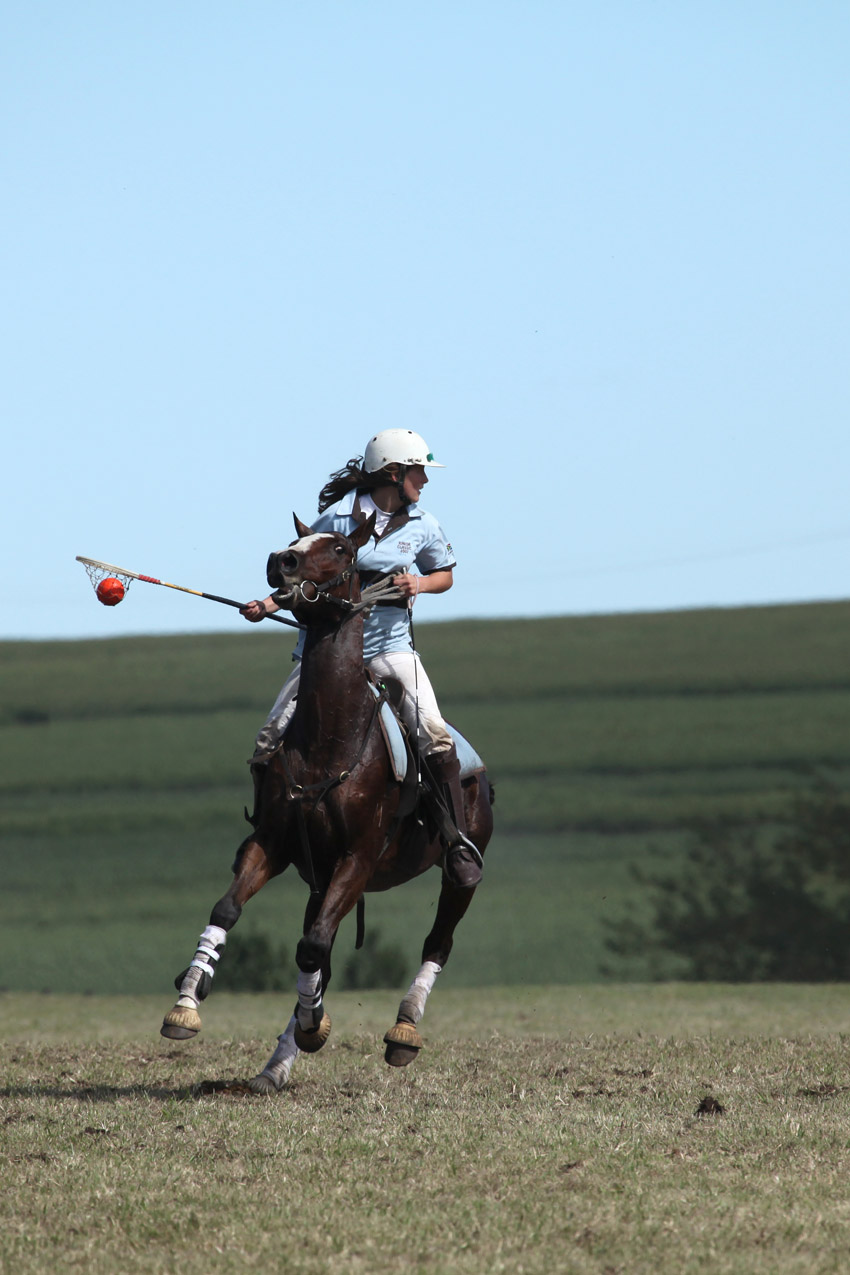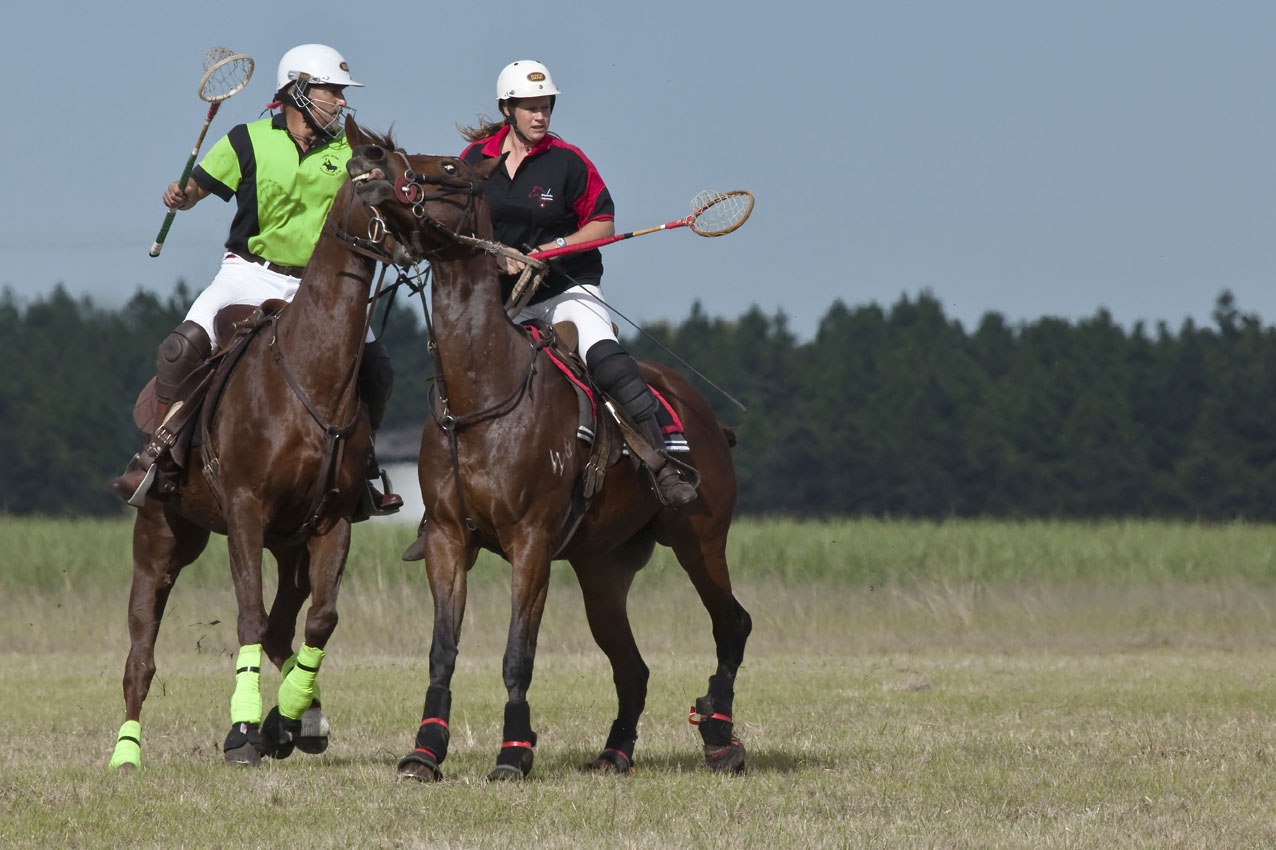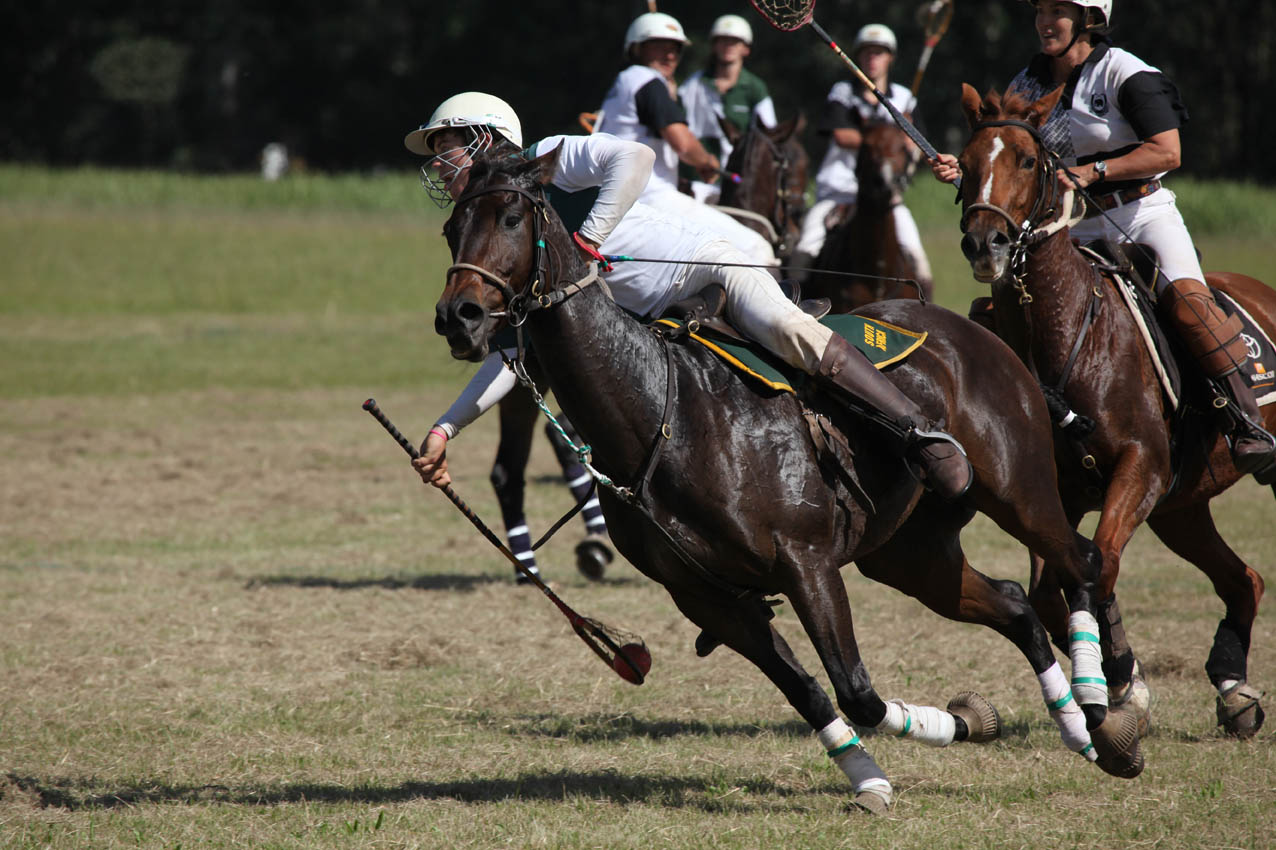 Eyes on the ball was the order of the day. I remembered from fooling around on my bicycle all those decades ago how many things I had to think about to stay aboard, and marvelled at what I saw.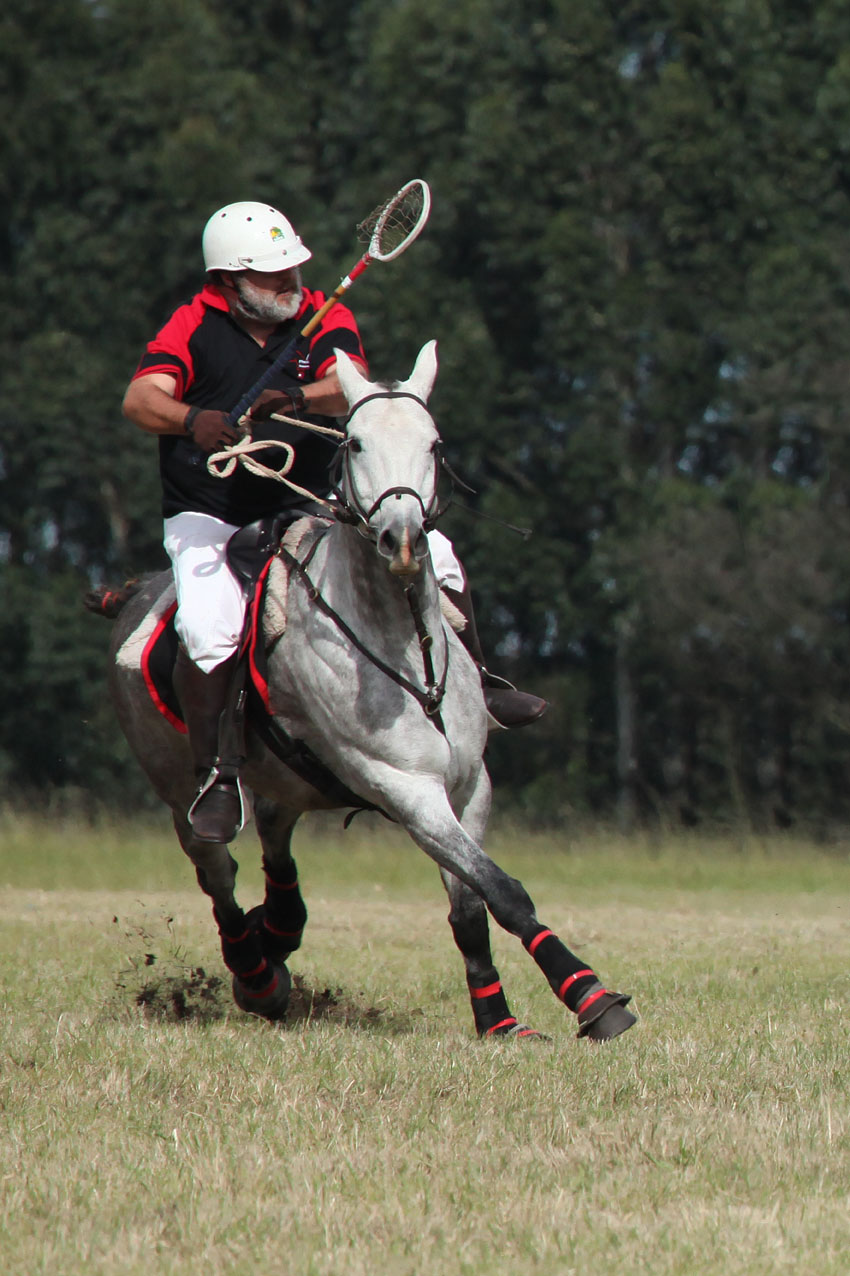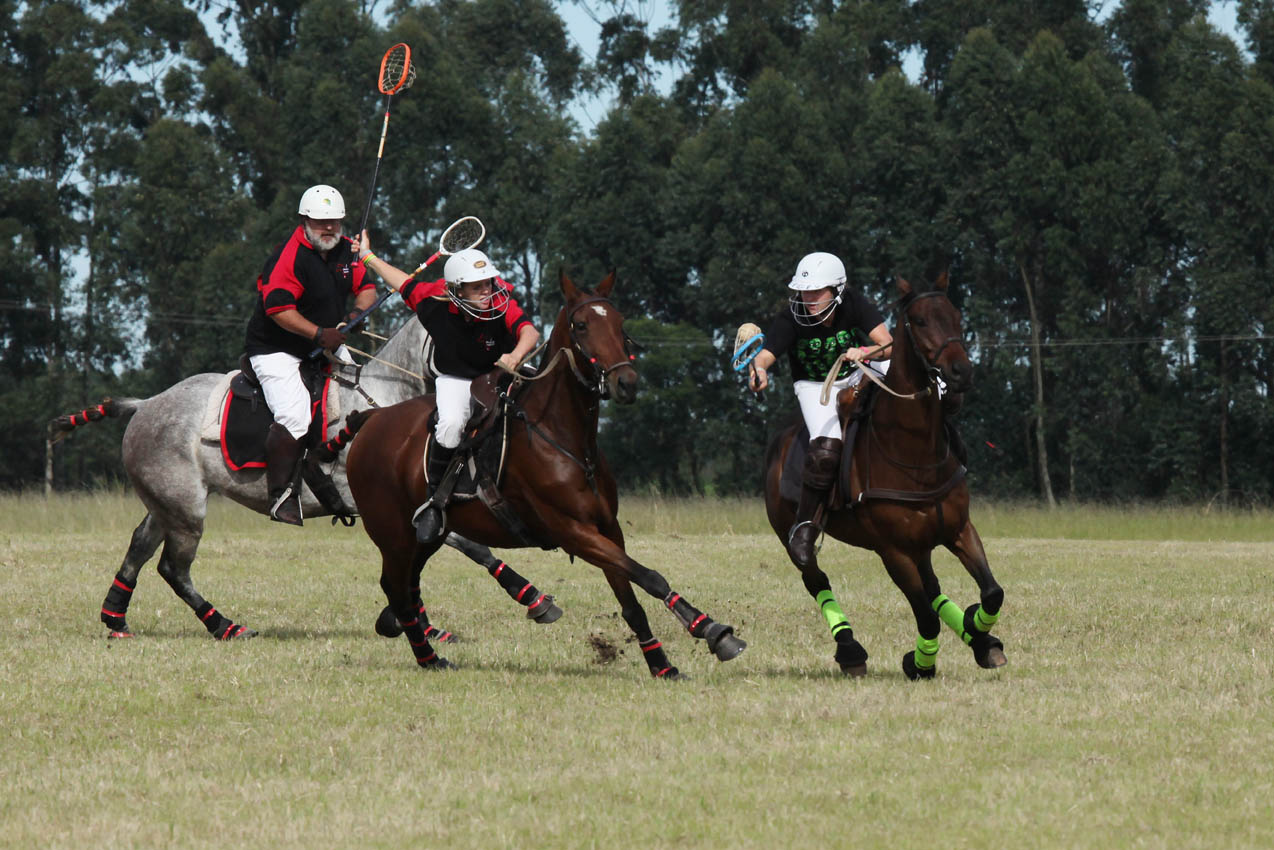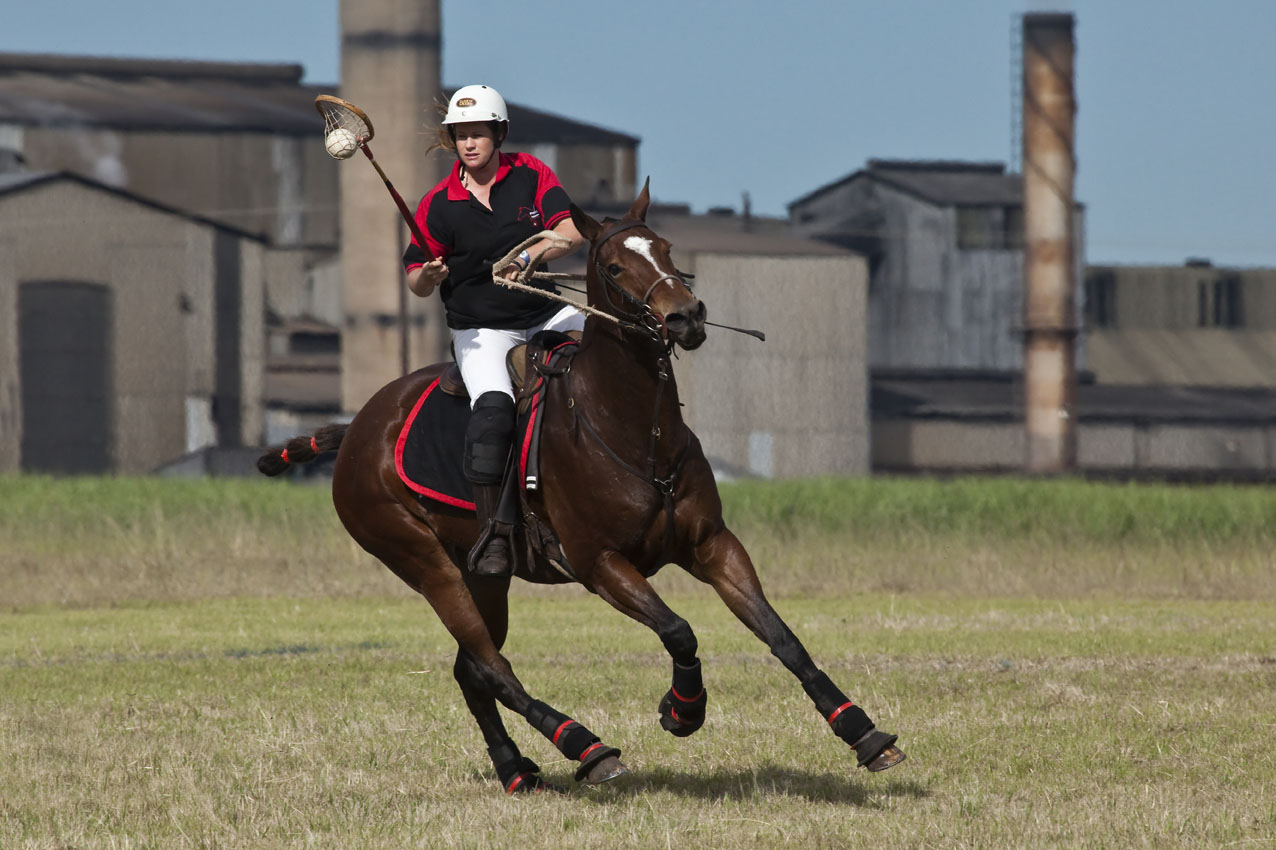 One of my clearest memories of the day was the incessant pounding of hooves. The fields had obviously been prepared by heavy watering over a long time, but still the ground shook and the sounds found their way into my chest.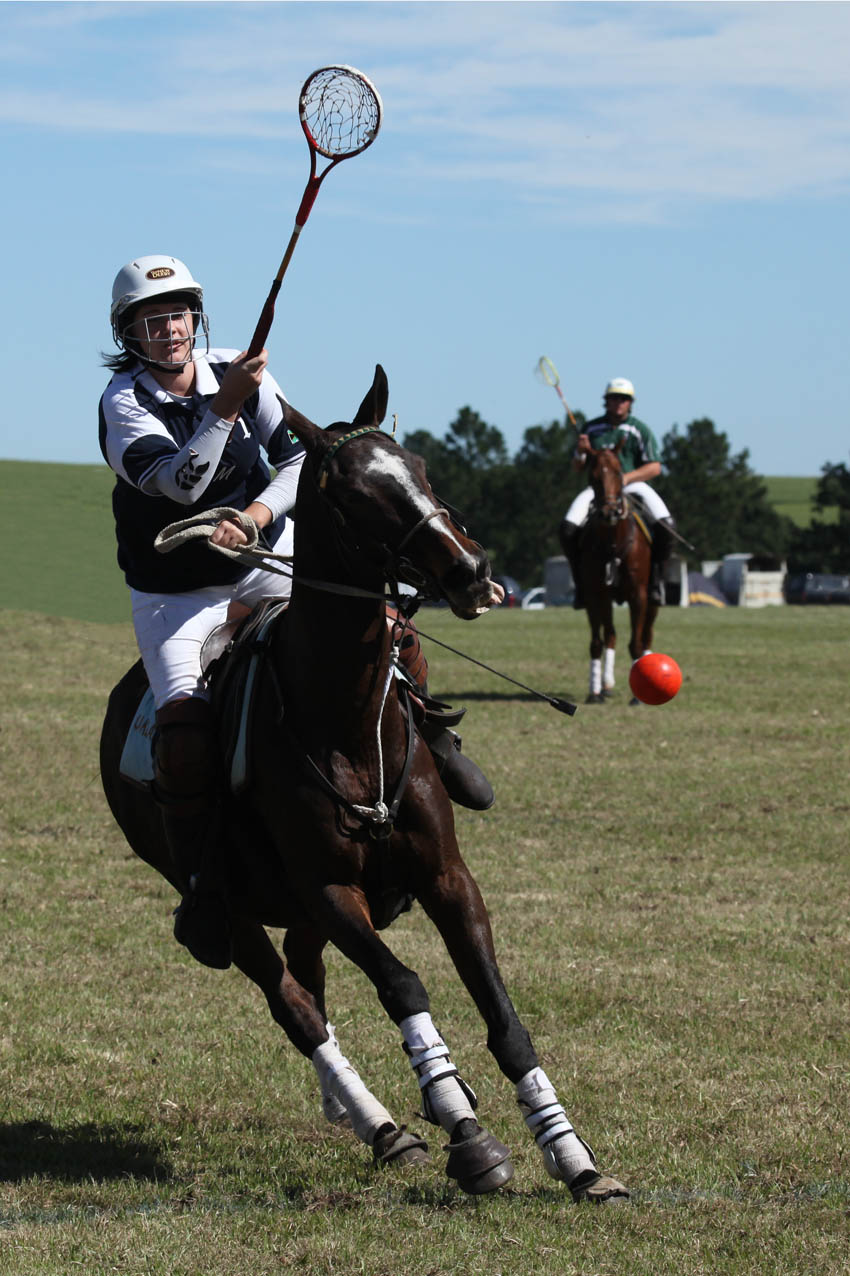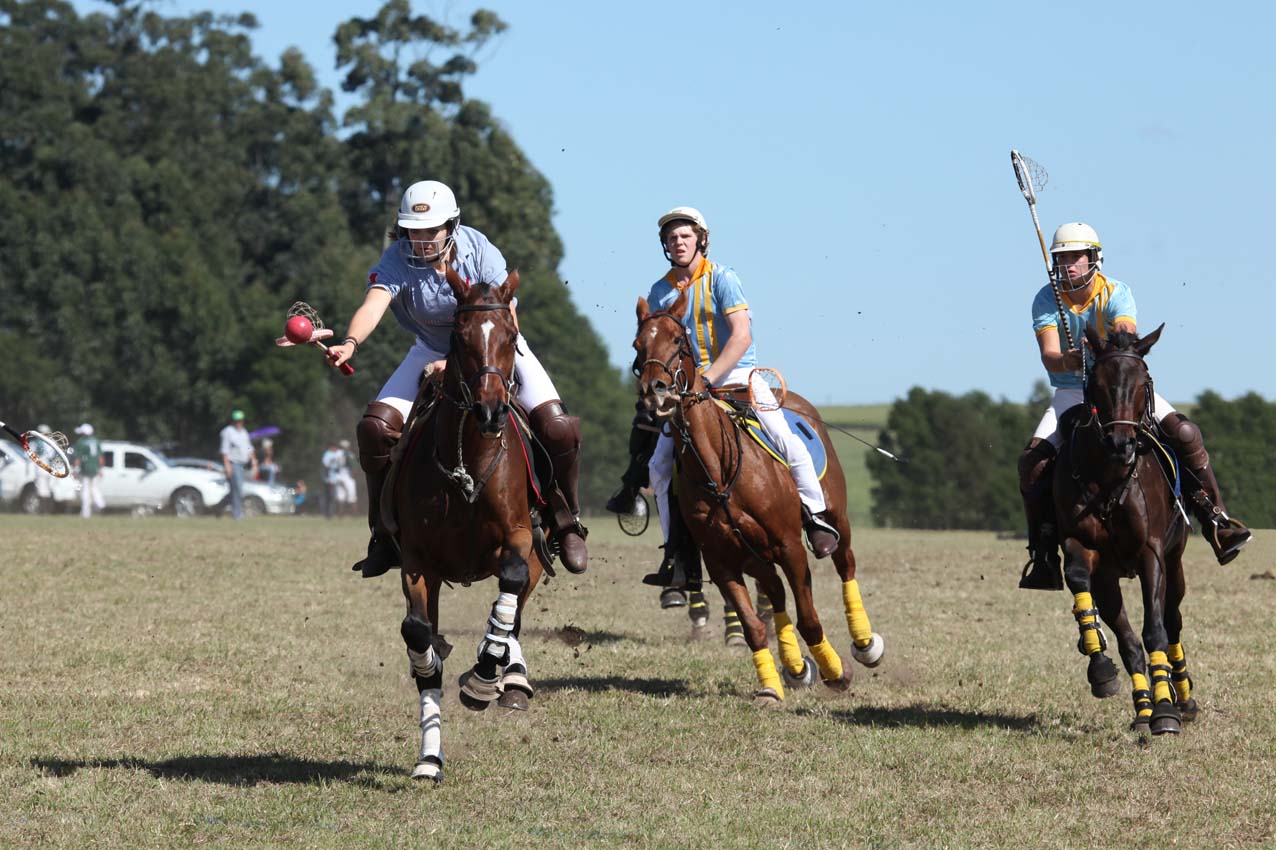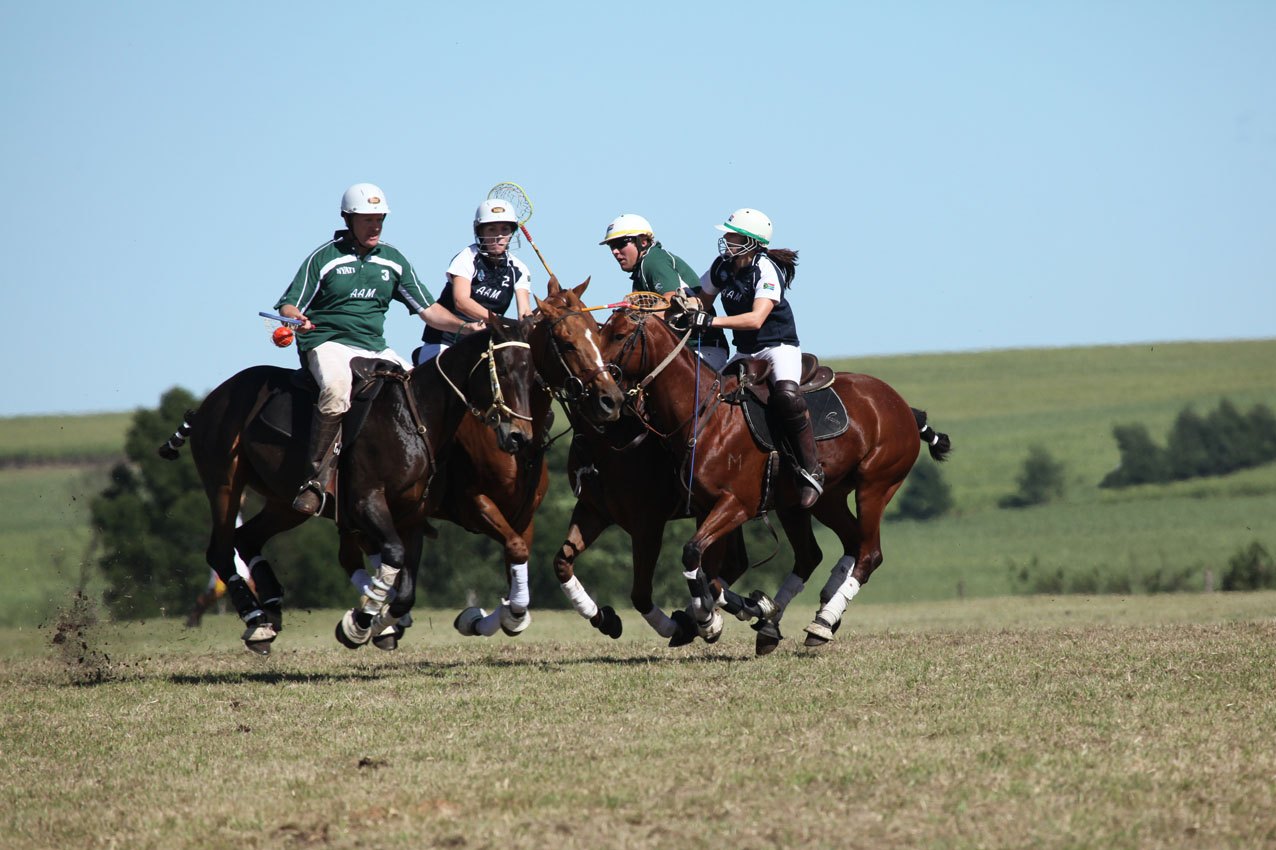 Another aspect that struck me forcibly was that teams were mixed male and female, and that there seemed to be no quarter being asked or granted. Obviously many of the players knew one another well, and this was a social occasion too, but the games were hard-fought.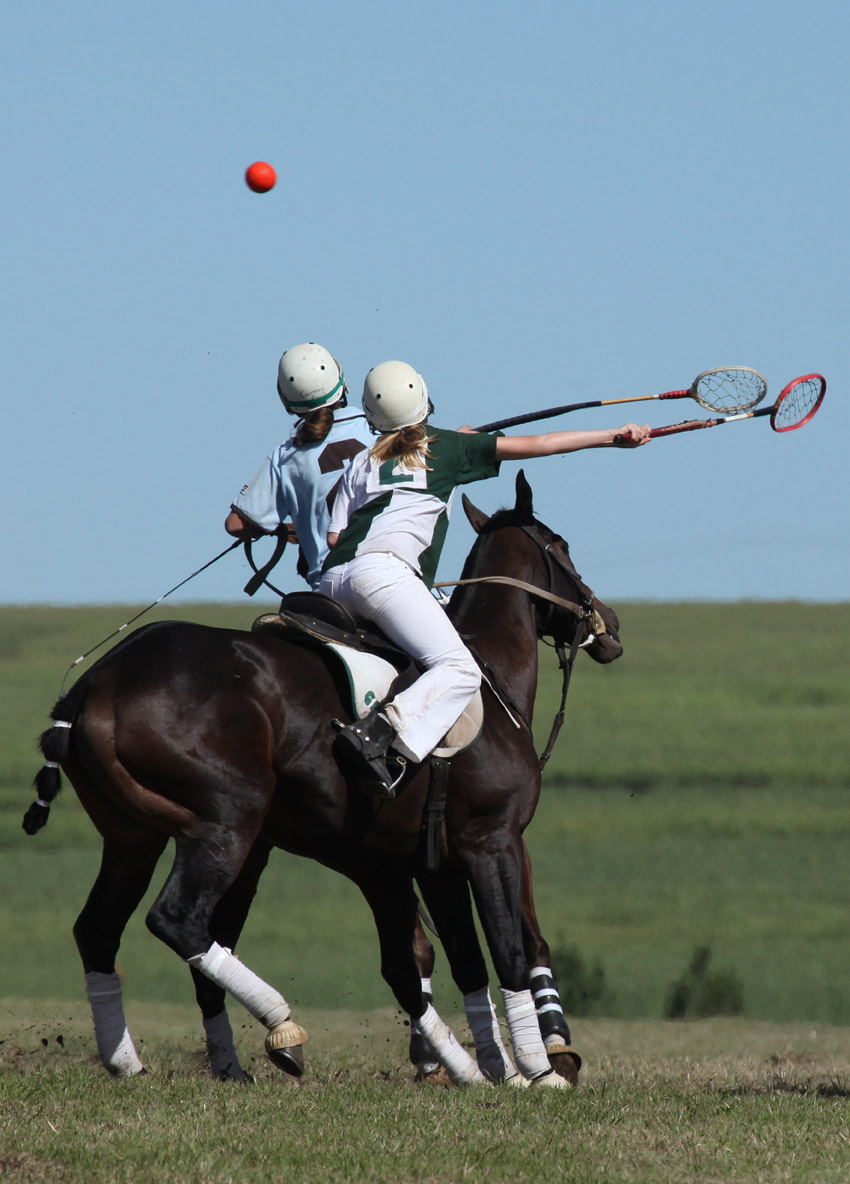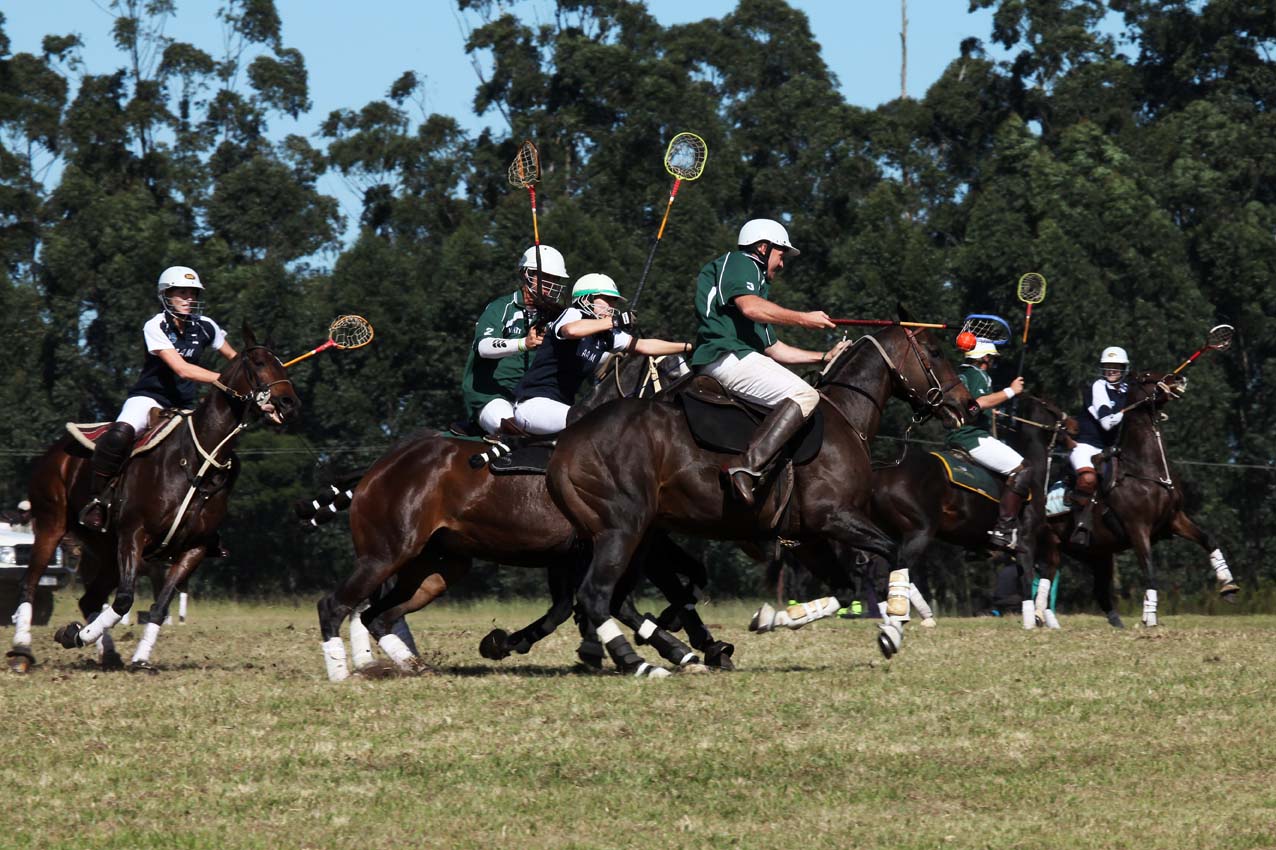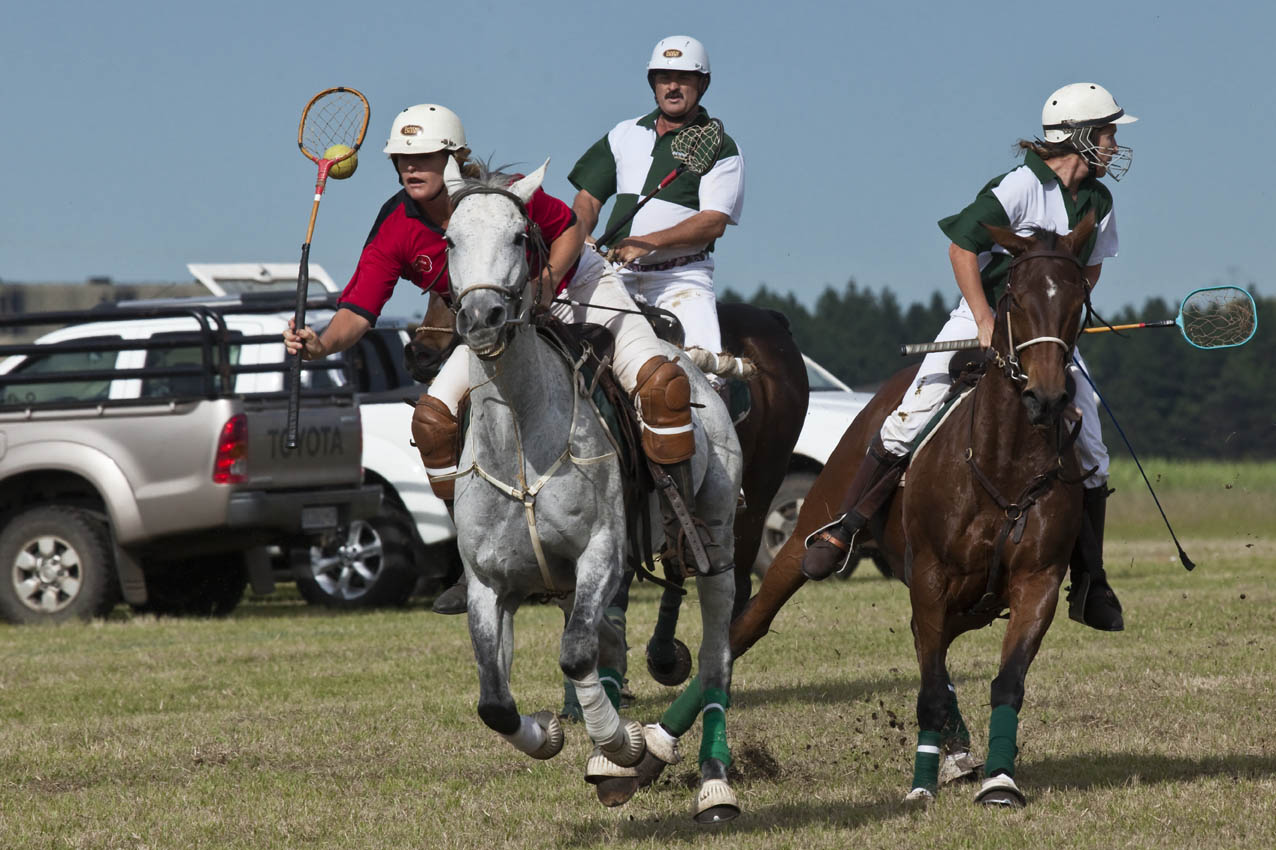 After some hours of the frenzy and excitement in typically perfect KZN Midlands autumn weather, I had a chance to look around at some of other doings and spectators. There was increasing activity at the food stalls and, of course, the pub as the day wore on, and soon the sounds of galloping hooves were being challenged by those of people enjoying the day.
Motor cars parked all up and down the sidelines were popular grandstands........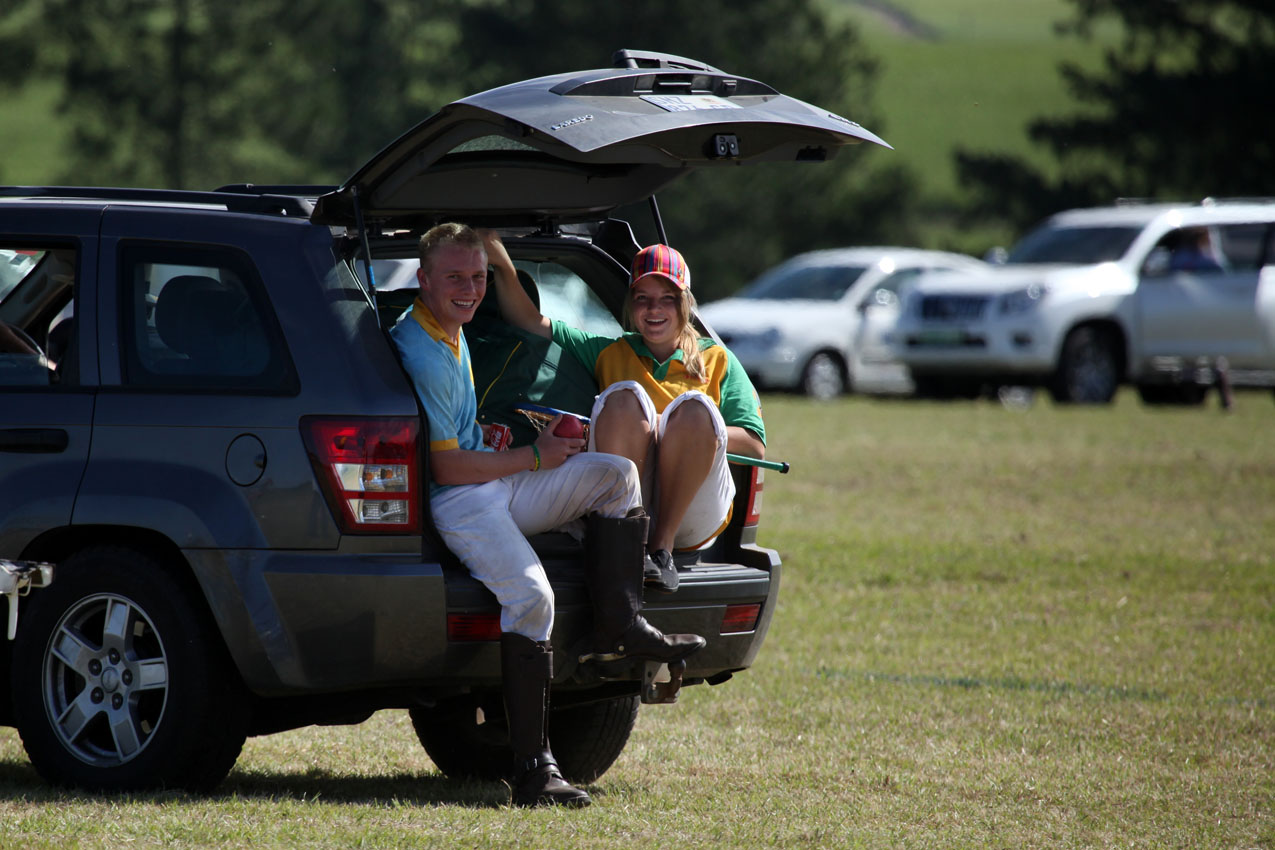 And some other photographers decided to call it a day too.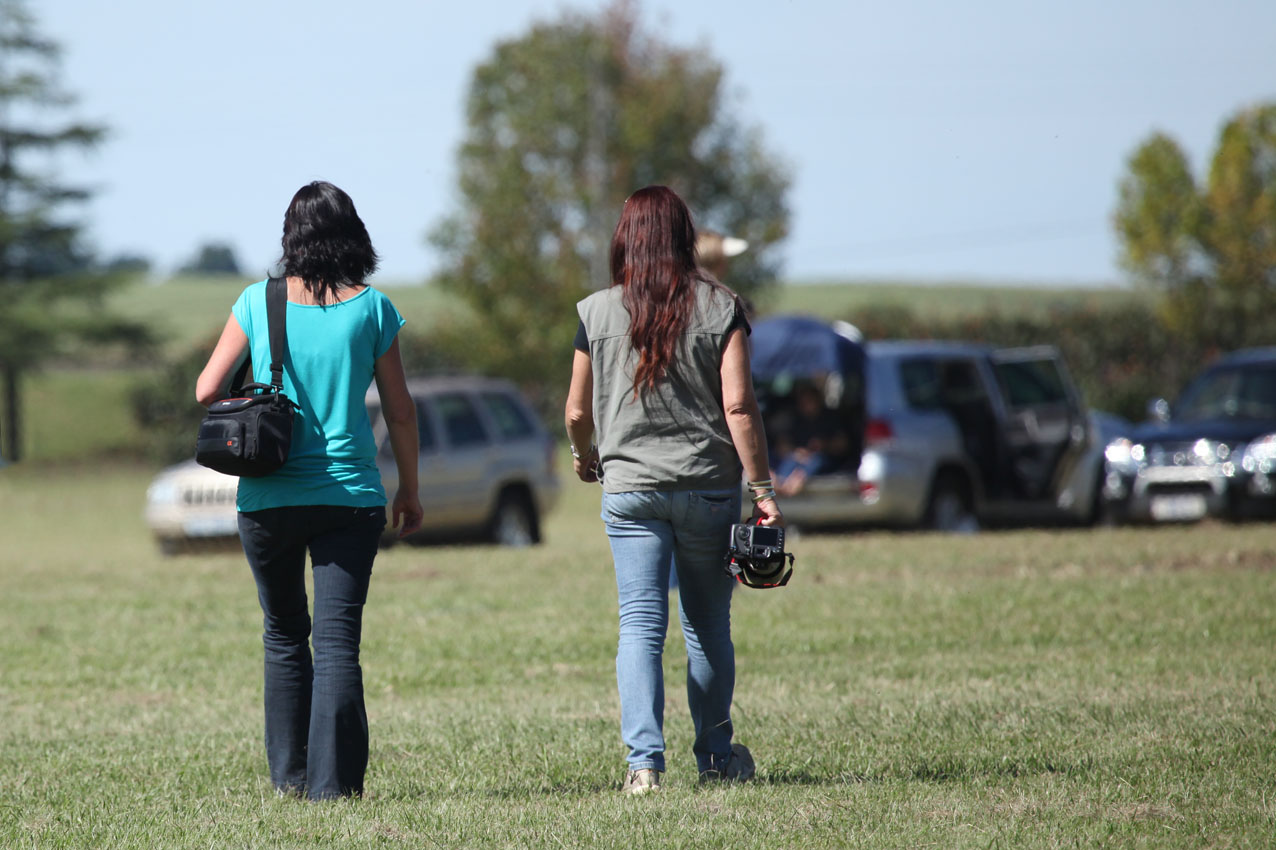 For the younger bunch, though, enough was never enough, and they cantered this way and that, looking for all the world as if they'd been born in their saddles.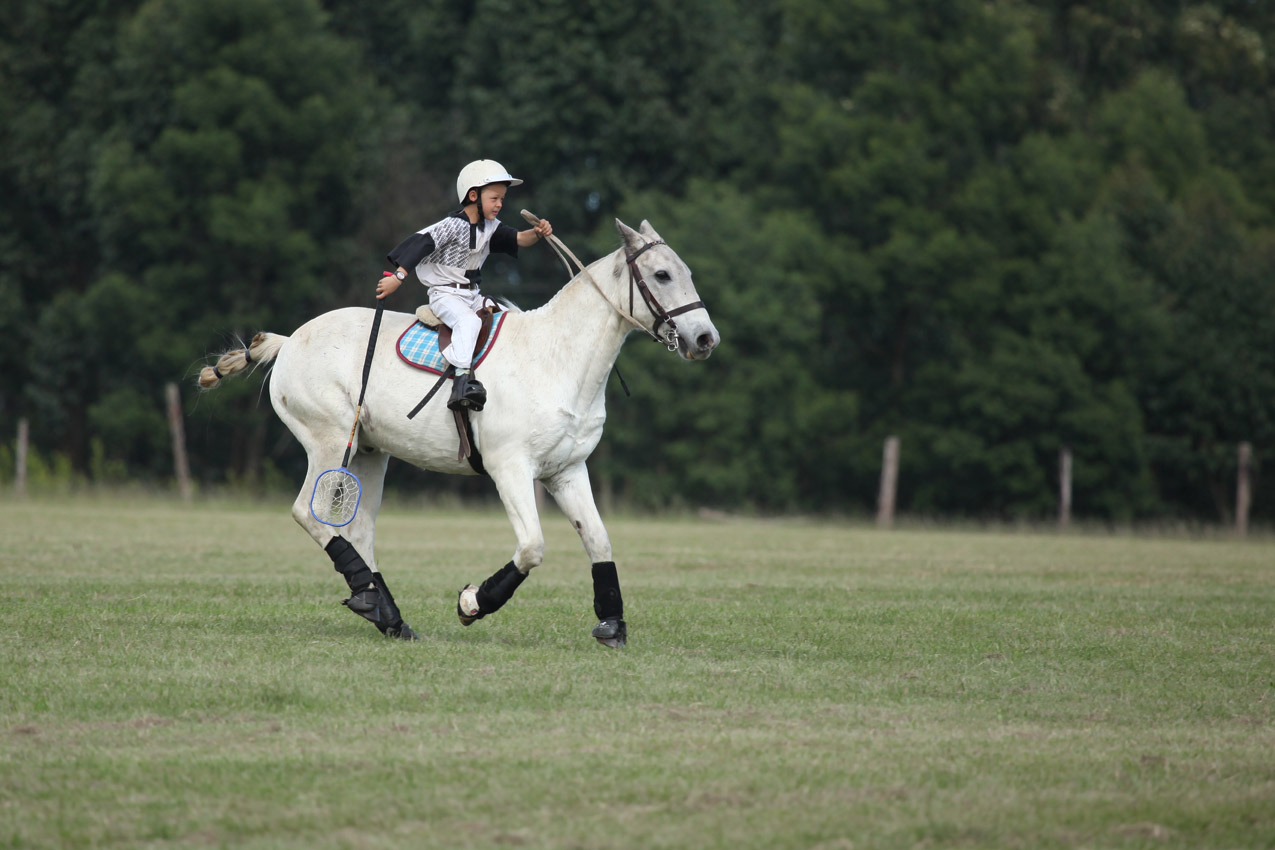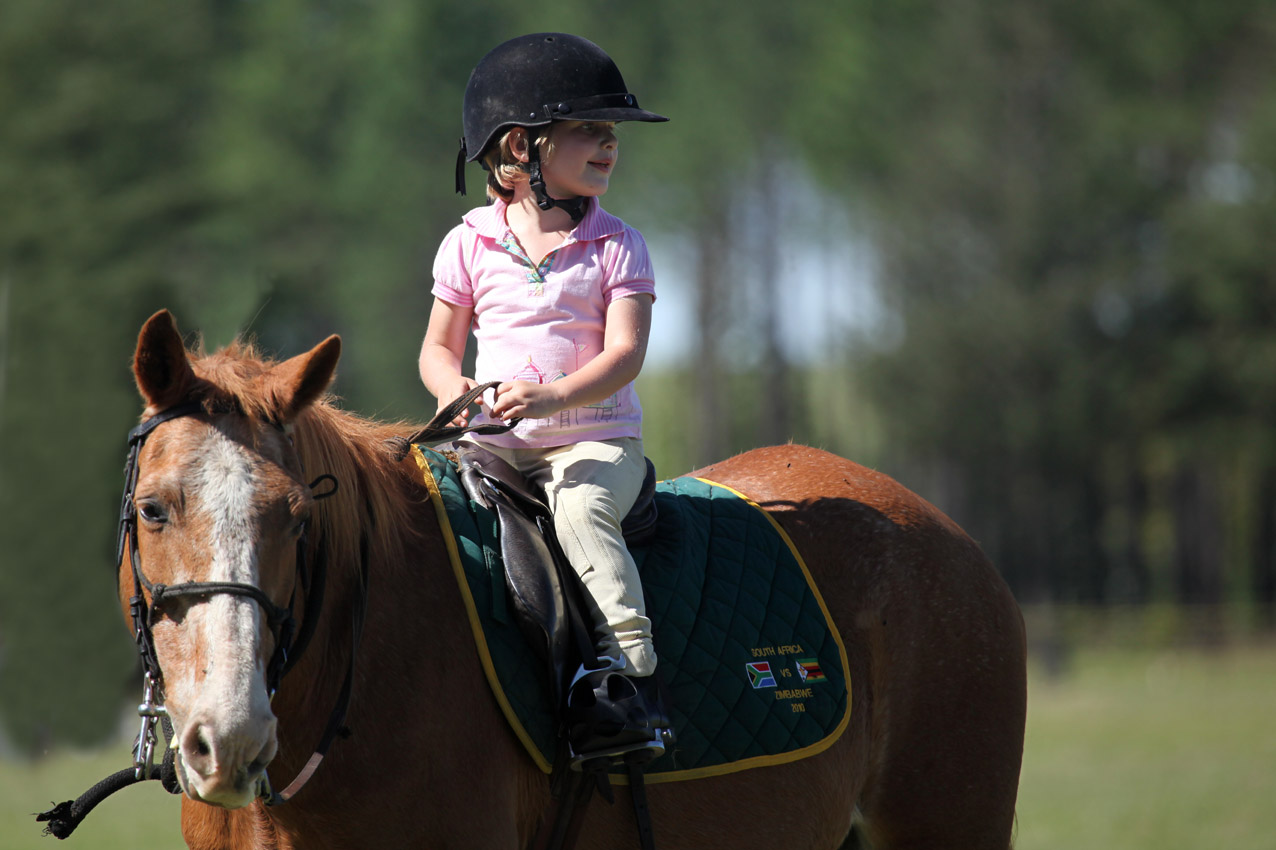 While one or two others had a far more laid-back approach to exercise and recreation.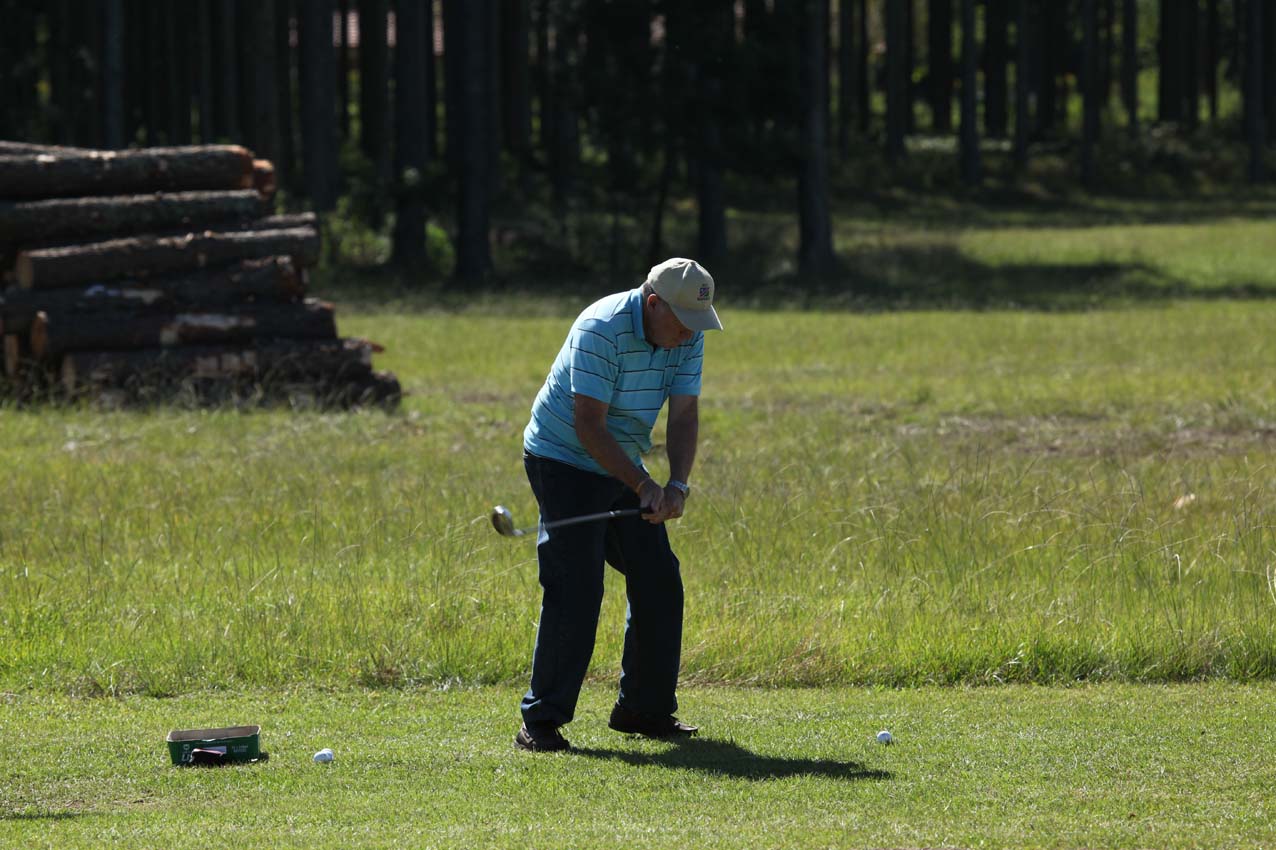 I guess the horses themselves, the true stars of the show, had had their fill, and were keen to get back to the ranch and the thorough grooming they full deserved.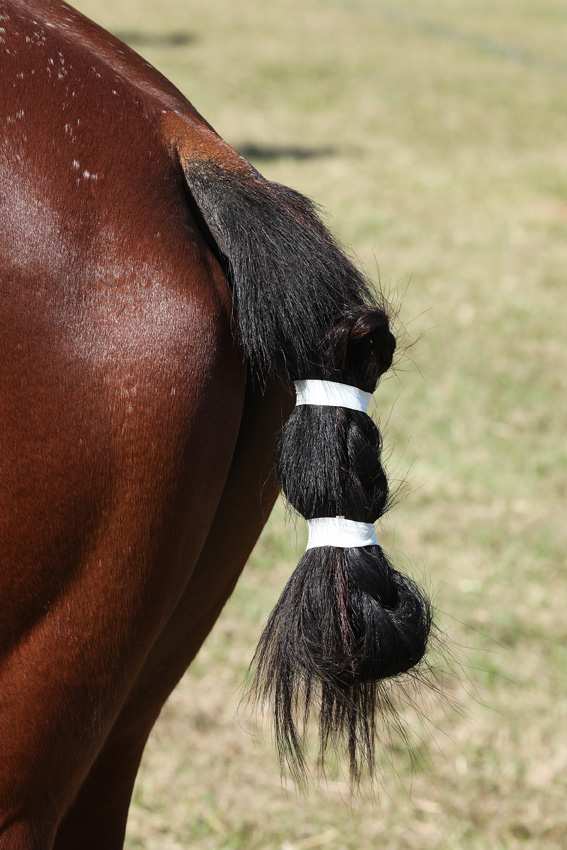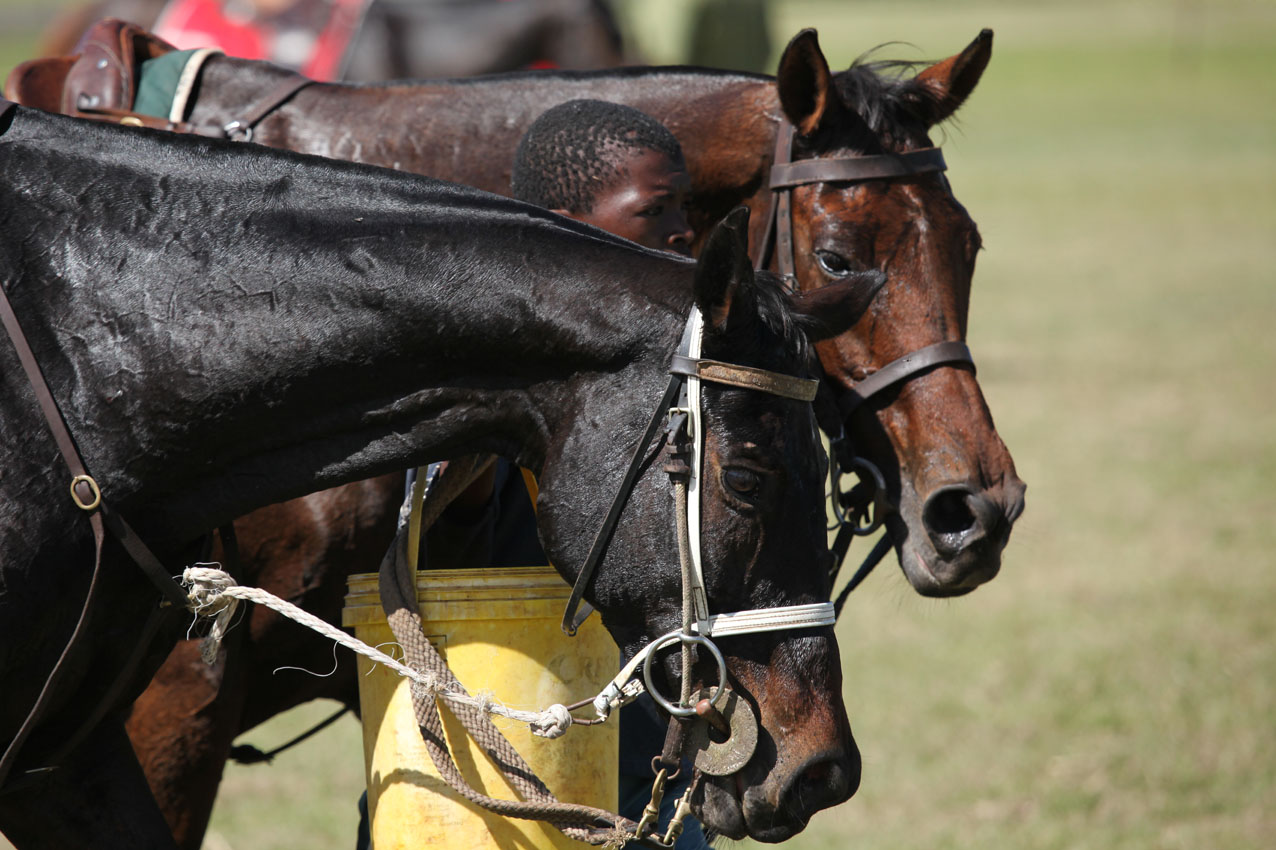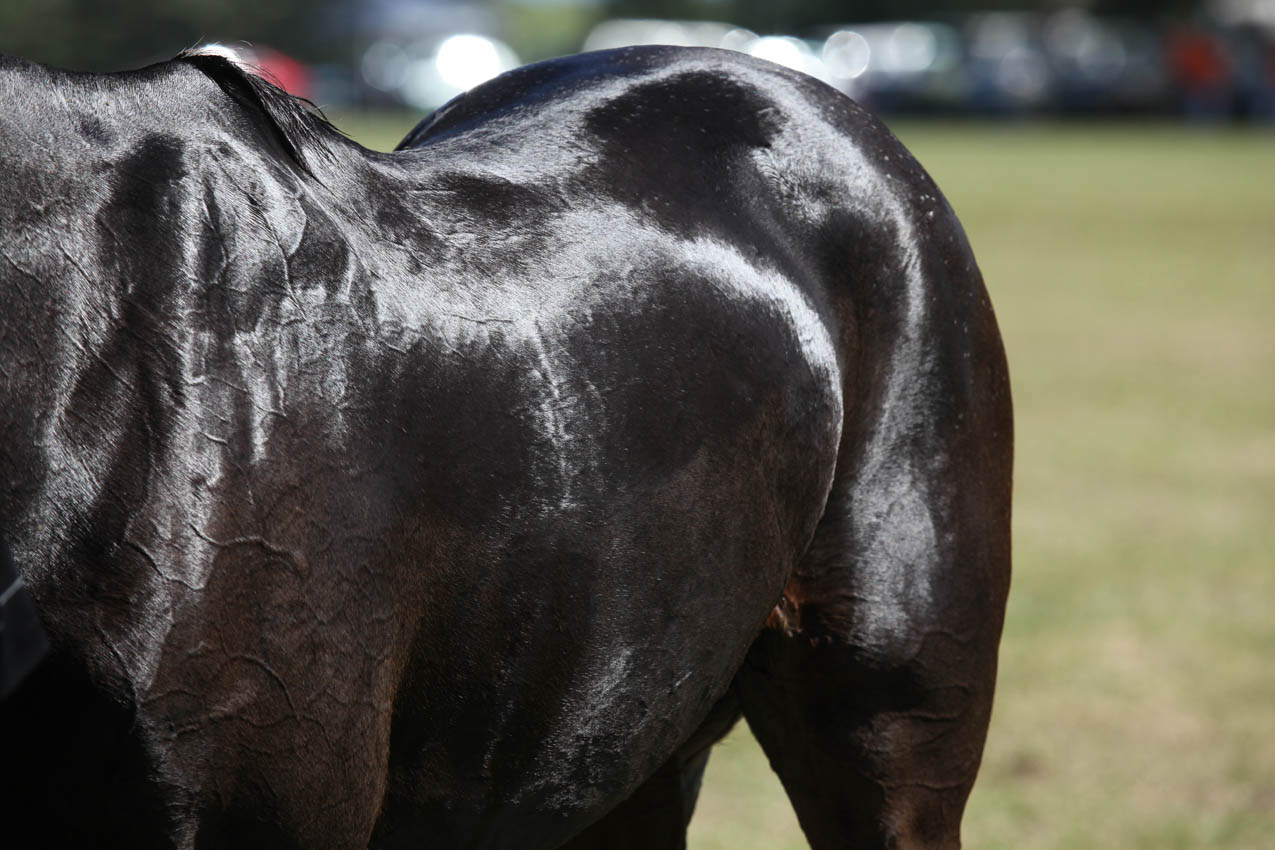 So that was it. My first and so far, only, close contact with matters equestrian. I have to admit I enjoyed the day and the camera challenge immensely, and if I can get there again next year, I'll have an opportunity to see if I've learned anything useful.
I got into the exit queue with all the horse trailers and cars loaded with tack and exhausted players and children, and was really pleased to have been part of such a different community, just for one special day.