Preparing the art
Posted by Doug Morton on Tuesday, 19 August 2014
A few months ago I was sent an Internet link by a friend who is a regular exhibitor at Art in the Park in Pietermaritzburg each Autumn, telling me that applications had been invited for acceptance to exhibit at the Hilton Arts Festival in September 2014, and was I interested? Having been on Art in the Park on my niece's behalf once, and not enjoying it too much, I hesitated. After reading the invitation, though, and seeing that most of the things I hadn't liked about Art in the Park didn't apply in Hilton, I decided to have a shot at it.

Up until now, in its twenty-something year history, the Hilton Arts Festival has concentrated strongly on the performing arts. This year, however, the organisers recognised a growing need to include the visual arts, and the invitation was the result.

One of my first questions was: "Will you consider photographers?" I phoned to find out, and the answer was an emphatic positive. And so the wheels began to turn. In went the initial application which took very little effort, and then the three week wait for an answer. It came a day or two later than expected, but I was delighted to have been given the nod. Then followed some effort at writing a profile of myself – never my favourite activity – providing a photo of myself, providing an indemnity and other paperwork, and, of course, paying some money. Then it was time to think about what to exhibit, how to exhibit it, and how much stock I might need. I knew it would be a big effort, and an expensive one, but I'd committed myself and wanted to use the Festival as a catalyst for selling my images.

I started with the easy stuff, although there were some frustrating difficulties in finding suppliers of the right sizes in stationery. This was resolved in Cape Town, and the cards made their appearance. Next in line was a batch of mounted prints, and I'd decided to do all the cutting and packaging myself. When I received the mount board, though, I changed my mind very abruptly, and happily paid a local framing shop to do it for me. Then came the more difficult decisions.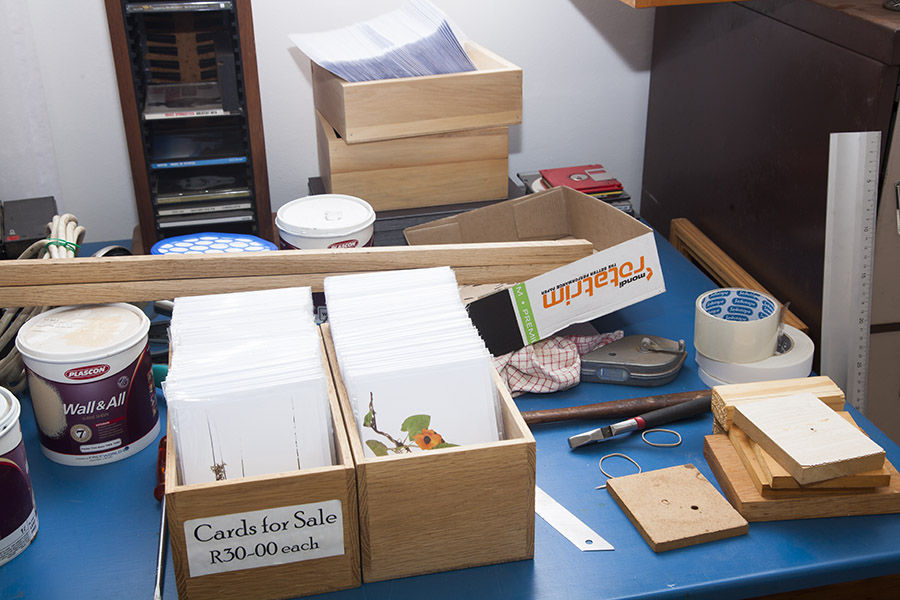 The cards are filling up the boxes left over from Art in the Park 2011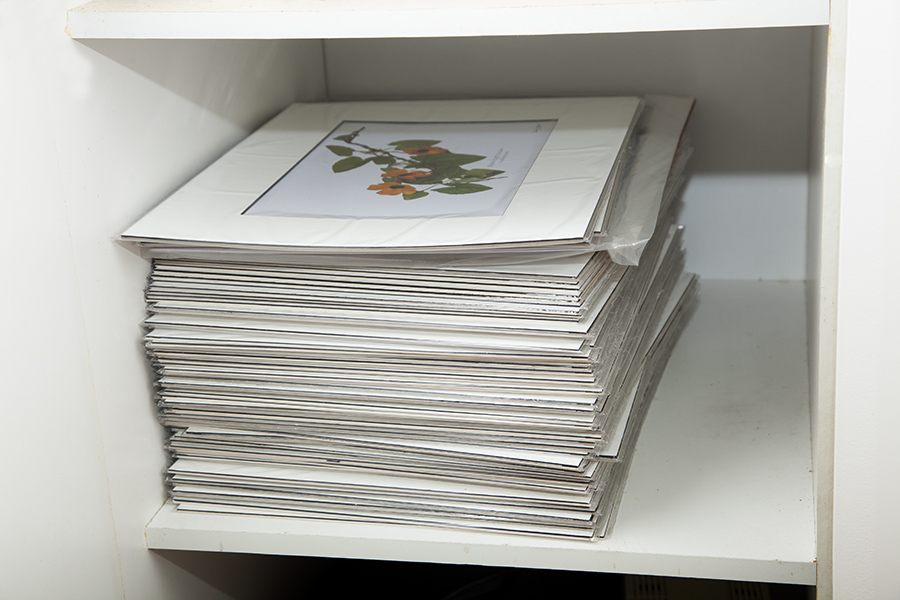 The mounted prints, safely tucked away in a cupboard, waiting for September.

What should I frame, how should I frame it, and how many should I frame? I began to dive into built-in cupboards, emerging triumphantly with an array of frames that I'd had Chris Burczak make for me in the past, but never used them. Most of them were pretty suitable, although if I'd placed an order for new frames, they were not what I'd have chosen. So began the tedious job of selecting images from my library to suit the frames on hand, calculate sizes and finalise the editing for submission to Fotomax, the fine art printers in Durban. Batches of images were sent off via a drop-box program, and I was lucky to be told about Door to Door couriers whose service is great, linked to very reasonable charges.

The big moment came when I opened the first consignment of canvas prints. The quality was wonderful, the colour true, and I'd even got the sizing right. Thus encouraged, I sent off another batch of images, and the results were just as good. It's always a big thrill to see one's own image printed to fill a space on a wall.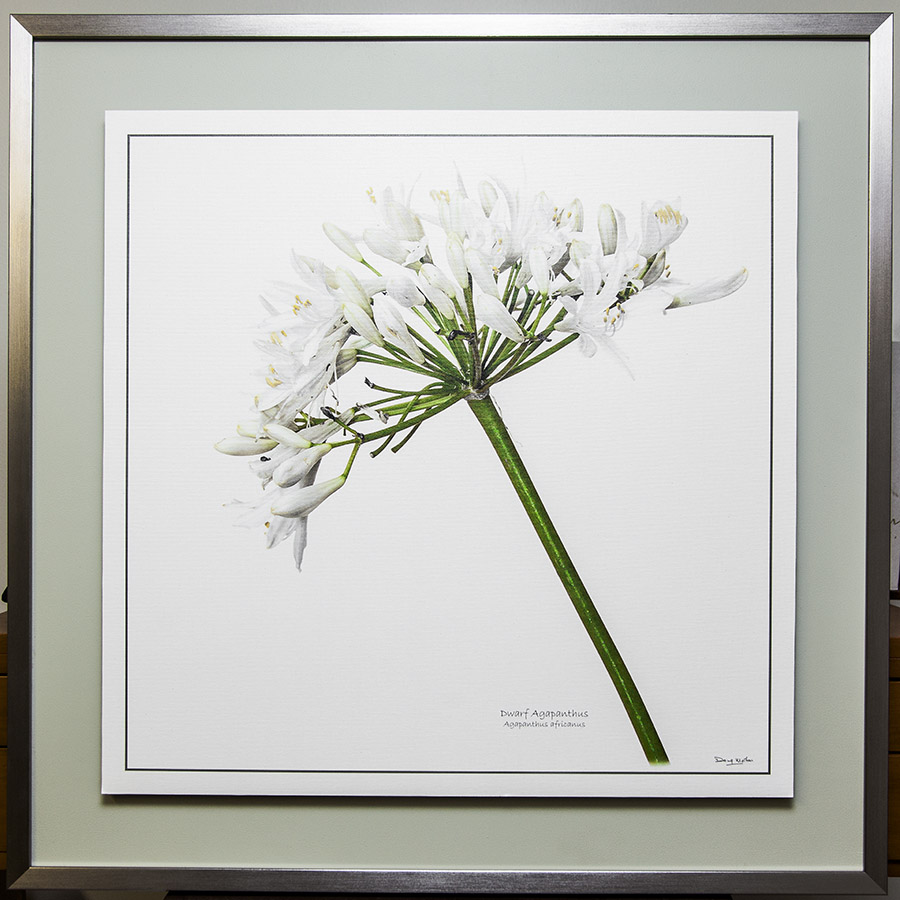 The first print to arrive. What amazing quality.

The next order of business was to dust off the woodworking machinery that had stood dormant since I'd quit making wooden frames a few years ago. The machines emitted a cacophony of squeaks and squeals as I cranked handles, squared up cutting tables, cleared old sawdust out of electrical starters, polished up a few rusted spots, and rummaged around in the dark corners of the garage for essential bits and pieces that had long since disappeared from view. Soon I was making enough noise to annoy the neighbours who'd had some years of quiet comfort, and the electricity meter was going into overwind. My good friend Prem at City Board had been kind enough to do the initial cuts of the boards so that I was able to handle the pieces on my own. To her chagrin, Terri had to see her car standing splendidly on the lawn, gathering dust, as I commandeered the entire garage for the labour.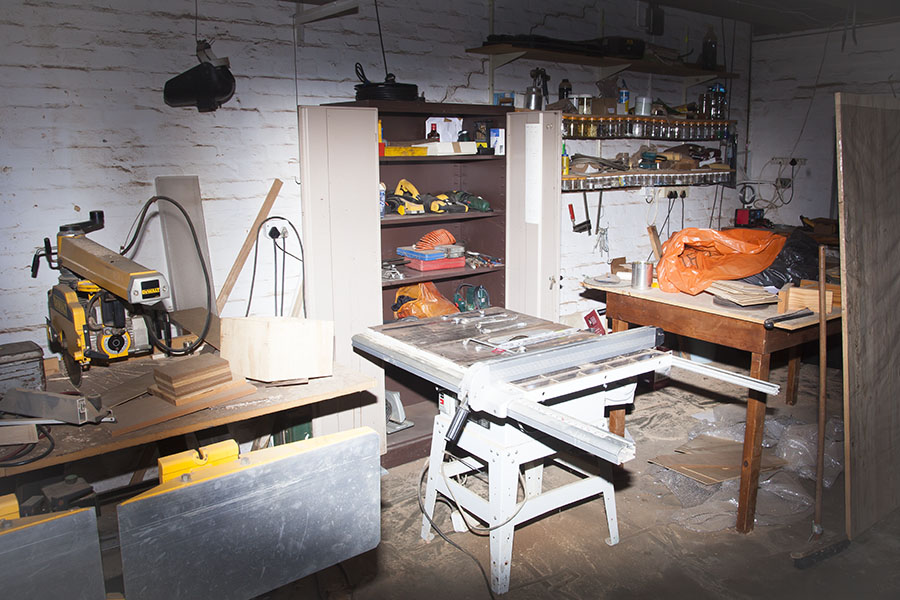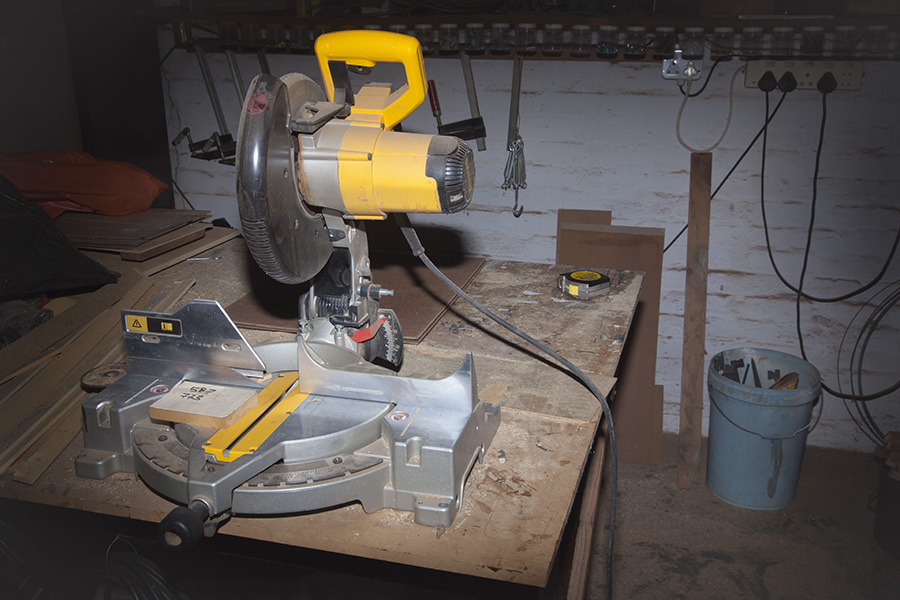 New sawdust flew in all directions, and little stacks of boards piled up, waiting for the next step in this one-man production line. Painting. Oh, how I hate painting. But it can't be avoided, so, armed with cans of Wall n All, some brushes and a mini roller, the first of the finishing touches became a reality. Again I'd had some difficulty choosing background colours, making one dreadful error that's turned out to be a big success. I just had to confess that.



Painting, trimming, sanding, sticking.....

During the years of making wooden frames, I'd made a large yellowwood frame, and I decided to use this for the centrepiece of what would be the display at Hilton College. I selected a stark photograph of a Crane Flower, South Africa's national flower, and ordered the canvas print, almost one and a half metres long. I think I like it. It turned out better than I'd anticipated.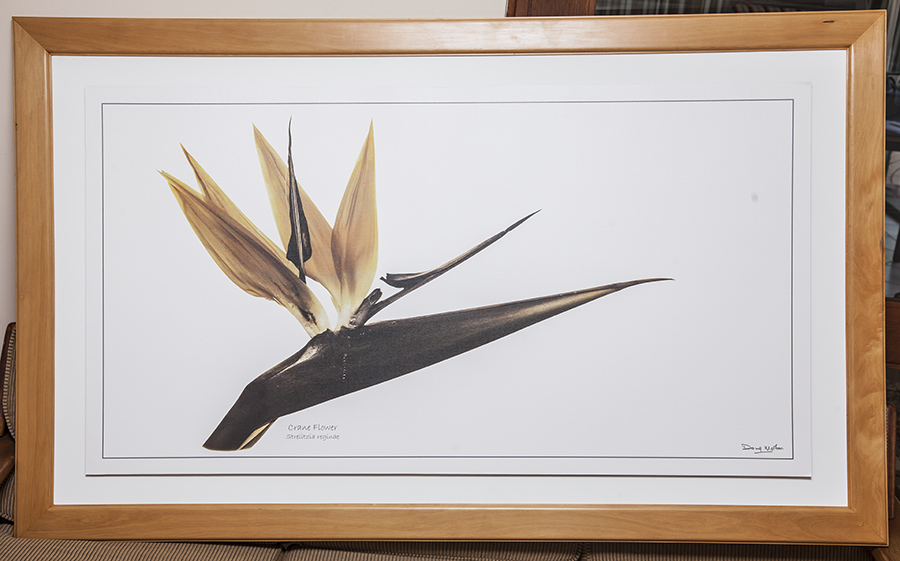 The centrepiece

There were some other seemingly minor tasks in store, most of them very important, and Terri and I tackled them together. We had to make bubble-wrap sleeves for all the pieces, design sales and order forms and buy the necessary stationery and rubber stamps, make arrangements about documentation and payments (hopefully this will turn out to have been necessary,) and generally make sure we'll not be found lacking and panicking when it matters. There are business cards to be printed, boxes and containers for cards and prints to be found or made, and the list seems to grow rather than shorten.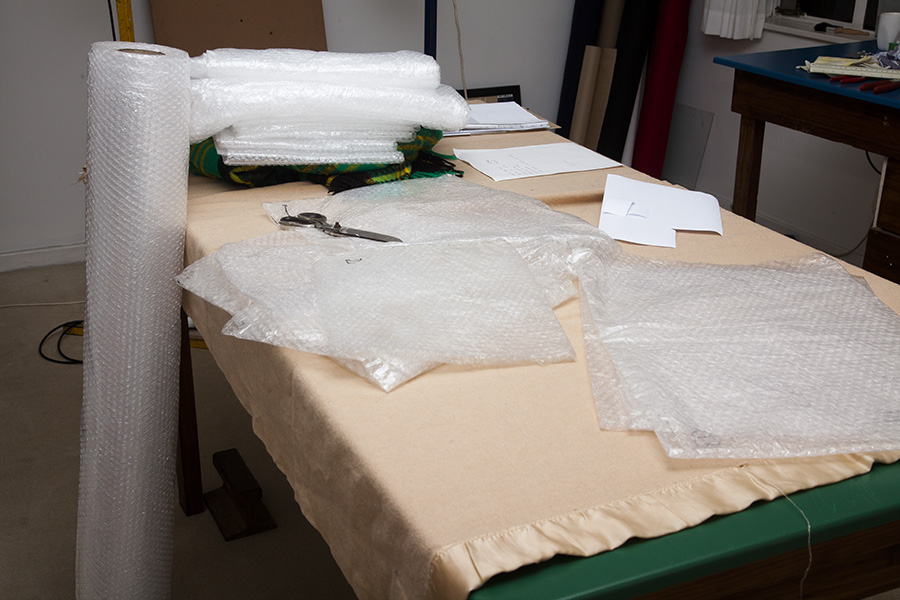 And during all of this I'm trying to earn a living.

I've got to the stage where I have to decide when I have enough framed stock, and if I need to go out and shoot some more images to augment the current selection. Looking through the portfolio which, happily, I'd prepared some time ago, I think I need some more material, so that's become the next job. This isn't a great time of the year for it, though, as most of our plants and grasses are having their winter rest, and the new growth hasn't started yet. The drought we're having in Kwazulu-Natal isn't helping either. I made the decision at the outset to confine the display to Southern African indigenous plants and flowers, and I have to cope with that. It'll be okay.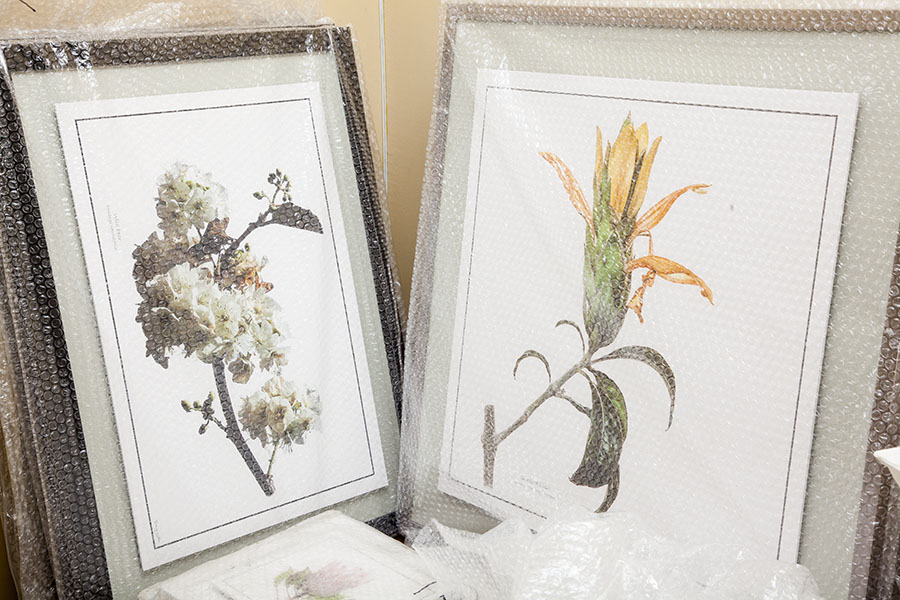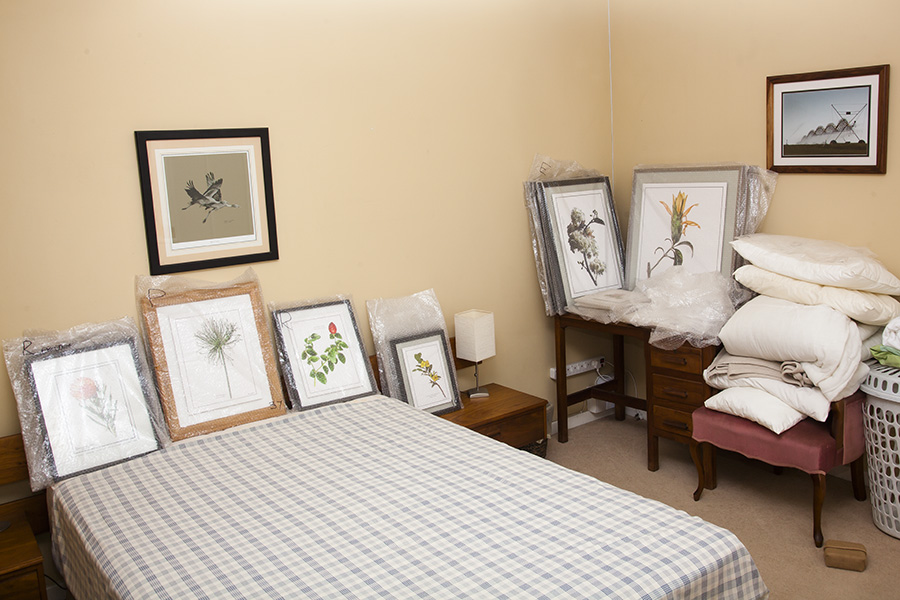 The Hilton Arts Festival is now just four weeks away, and there's still a lot to be done. I must confess, though, that I've enjoyed the challenge, and whatever happens over the weekend of 19 to 21 September at Hilton College, the experience will have been worth the effort. So I sit here at what could be called the "nerve centre," contemplating what to do next.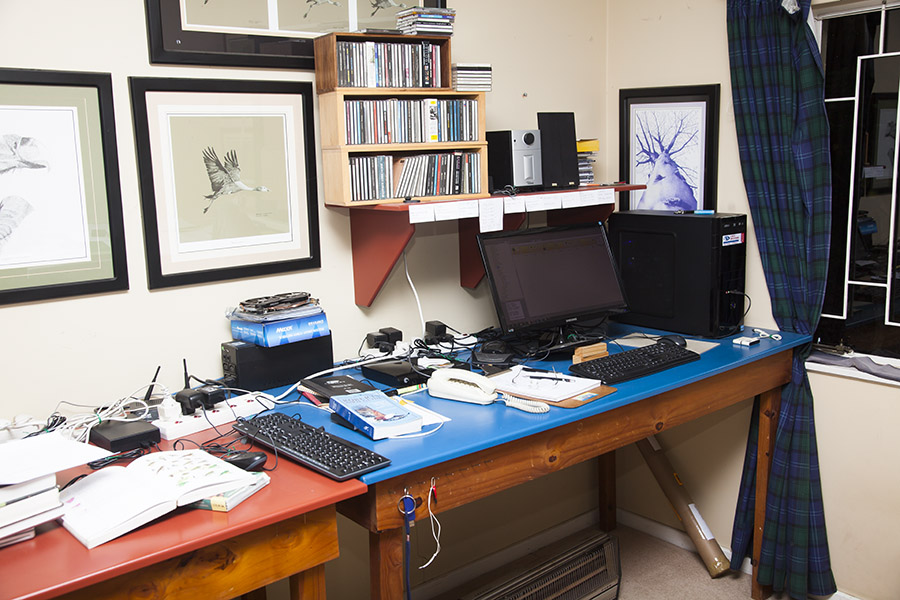 My "office," for want of a better description.

After a rush of blood to our heads, Terri and I decided to produce a range of cushion covers, place mats and serviettes using the flower images, but little did we know what a mission it would be finding a printer to do the job right. We finally found one today, and will justify Terri's workshop.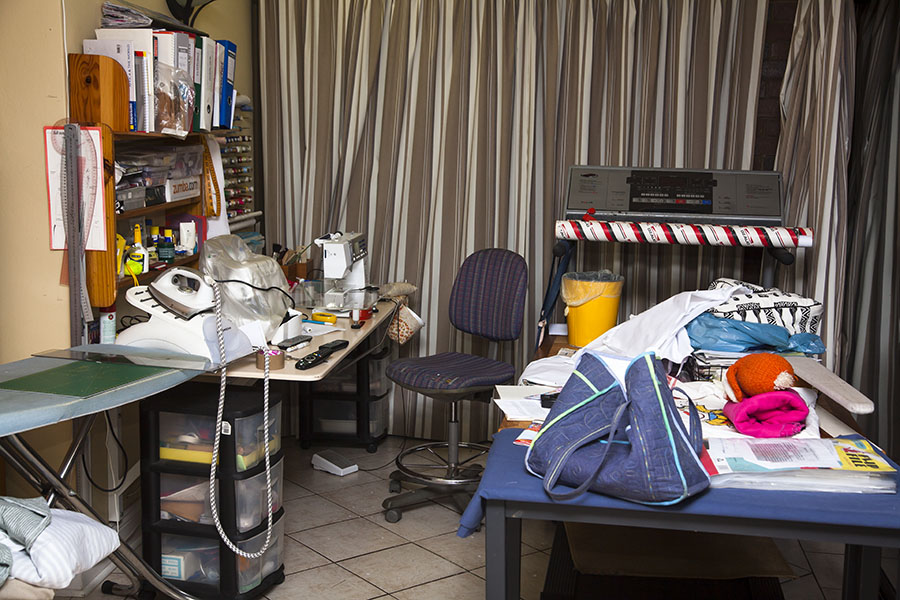 I know it all looks pretty higgledy-piggledy, but the worst thing in my work world is tidying things up.

We have a month to go, and so far we're on track. I'll keep you posted.